UCalgary Law Class of 2020
Congratulations UCalgary Law Class of 2020!
In light of COVID-19 and our inability to gather together on campus, in-person graduation ceremonies this June were postponed to November. As such, UCalgary will be holding a virtual celebration to recognize all our graduates in the Class of 2020 on June 25.
Even with physical distancing in place, we want to mark your achievements with heartfelt messages from your classmates, faculty members and staff. We are so proud of you! You've worked hard for the last three years to get to this point, and we are looking forward to celebrating your achievements in-person in the future!
UCalgary Law Class of 2020
Class of 2020: Desire to help others leads to road less travelled
Criminal law wasn't on Sara Sicherman's radar when she started law school...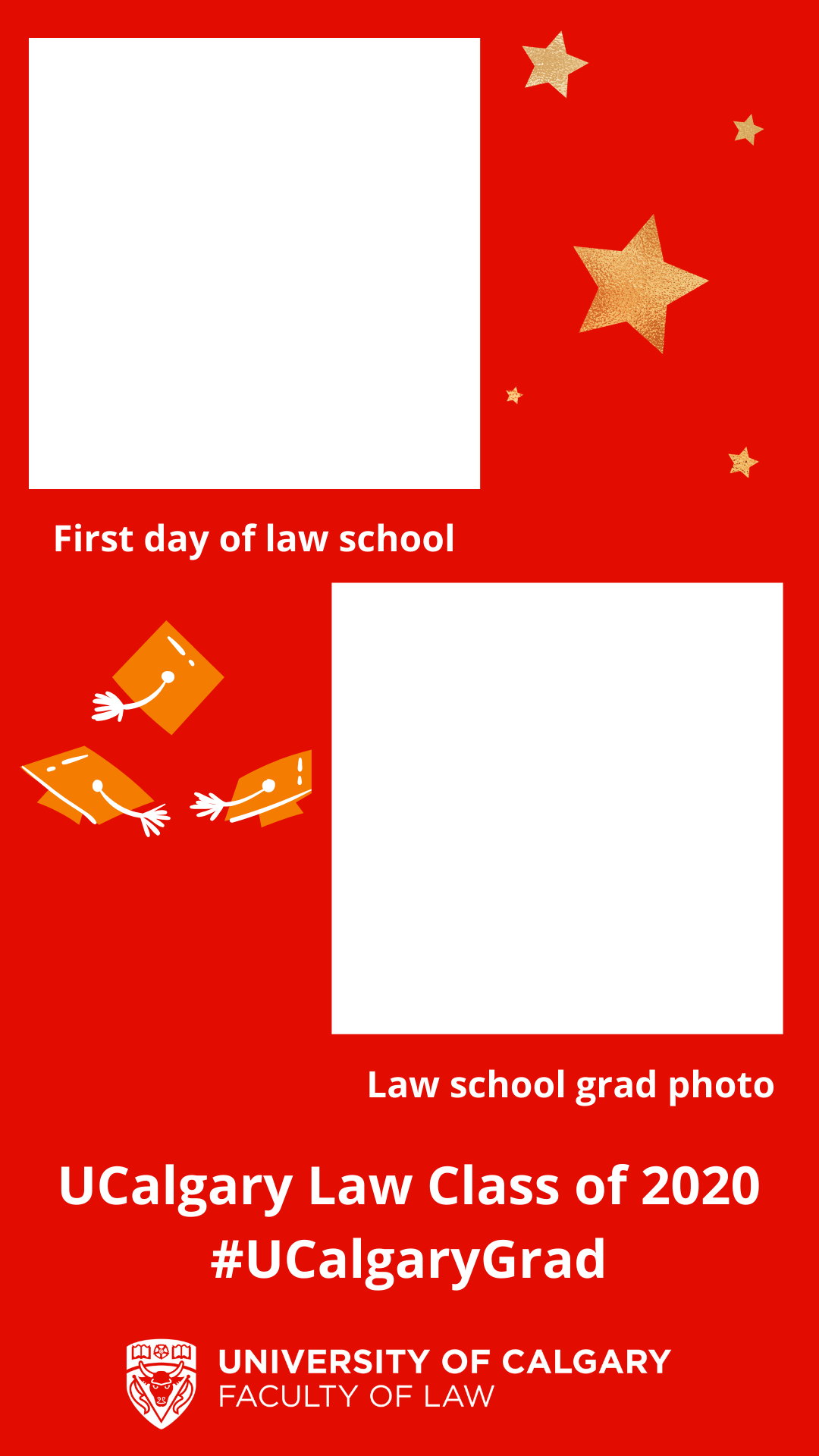 Share your #UCalgaryGrad success!
Congratulations UCalgary Law Class of 2020!
Share your success with us on Instagram! Download our story template, add your photos, and share to your stories. Don't forget to include #UCalgaryLaw and #UCalgaryGrad!