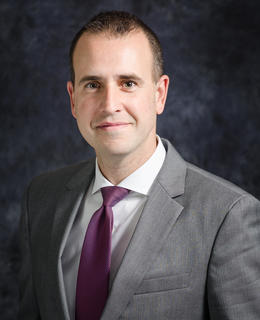 Chair - Business Law & Regulation
Faculty of Law
Assistant Professor
Faculty of Law
---
Background
Educational Background
SJD Duke University, 2020
LLM (Magna Cum Laude) Duke University, 2018
LLB (Distinction) University of Alberta, 2007
BA Economics (Honors, First Class), University of Alberta, 2004
Biography
Dr. Ryan Clements is an Assistant Professor, Chair in Business Law and Regulation at the University of Calgary. He received his Doctorate in Juridical Science (SJD) at Duke University Law School, where his dissertation focused on post-crisis financial product innovation and exchange traded funds. He is also a fellow of the Global Financial Markets Centre at Duke Law School, where he frequently contributes to the Duke FinReg blog. A former staff member at the Alberta Securities Commission (ASC), Ryan currently serves on the New Economy Advisory Committee at the ASC and the crypto-asset working group of the Investment Industry Regulatory Organization of Canada (IIROC).
Ryan obtained his Master of Laws (LLM), Magna Cum Laude, from Duke University Law School, his LLB (with Distinction), and his BA Economics (Honors, First Class) from the University of Alberta. Ryan has advised various levels of government on fintech matters and serves on the advisory boards of both public and private fintech ventures. He has practiced corporate, securities, and start-up company law at both large and boutique firms in Calgary and Toronto. Ryan is a member of both the Law Society of Alberta and Ontario and is the Managing General Editor, and special fintech co-editor, of the Banking and Finance Law Review.
Research Activities
Ryan's research interests include corporate and securities law, banking and financial market regulation, financial technology, blockchain and crypto-assets, financial product innovation and investment funds, financial crises, and systemic risk. Ryan has published extensively on various topics in fintech, financial product innovation, securities, and derivatives law in international anthologies, peer-reviewed and U.S. law reviews including the Banking and Finance Law Review, the Virginia Law & Business Review, the Routledge Handbook of Fintech, the University of Pennsylvania Journal of Business Law, the Houston Business and Tax Law Journal, the University of Calgary School of Public Policy Research Paper Series, the Alberta Law Review, the Journal of Law & Education, the Michigan Business & Entrepreneurial Law Review, the William & Mary Business Law Review, the Wake Forest Law Review Online, the DePaul Business & Commercial Law Journal, and the Wolters Kluwer Research Handbook on the Law of Fintech. He also has forthcoming publications in the William & Mary Business Law Review, and the Business & Finance Law Review. A complete list of his publications and presentations can be found on his personal website.
Research
Areas of Research
Corporate & Securities Law, Banking & Financial Market Regulation, Financial Technology, Blockchain & Crypto-Assets, Financial Product Innovation & Investment Funds, Financial Market Systemic Risk & Crises
Courses
| Course number | Course title | Semester |
| --- | --- | --- |
| LAW 404 | Property | Fall 2021 / Winter 2022 |
| LAW 648 | Securities Law | Fall 2021 |
| LAW 693 | Fintech Law & Policy | Winter 2022 |
| LAW 677 | Corporate Securities Moot | Winter 2022 |