Combined JD/MBA
Combine Law and Business at the University of Calgary
The combined JD/MBA program, offered in partnership by the Faculty of Law and the Haskayne School of Business, is designed to develop skilled, knowledgeable leaders ready to stand out in the highly competitive global market.
This four-year program combines legal and management studies, and prepares graduates for positions in fields such as corporate law, commercial litigation, international law, management consulting, government service and politics, taxation, finance and accounting, and environmental management.
About the program
JD/MBA students typically complete their first year of studies at the Faculty of Law, the second year at the Haskayne School of Business, and the third and fourth years combining their studies.
Through the JD/MBA, you will cover a wide range of topics. The core courses in law will explore such topics as constitutional law, contracts, property law, dispute resolution, administrative law, business associations and ethical lawyering.The business courses will develop and fine-tune your knowledge and practical skills in the areas of finance and accounting, people and organizations, supply chain and business analysis, and leadership development.
Think the JD/MBA is right for you?
How to apply
Applicants must apply and be admitted to both the Faculty of Law and the Haskayne School of Business in order to be admitted to the JD/MBA. A separate application must be submitted to each faculty.
If you have completed the first year of either the JD or MBA program, you can still apply for the combined JD/MBA program by meeting the normal application and admission requirements for the other faculty.
Please note: If you have previously completed an MBA, you are not eligible for the joint program.
Admission requirements: Faculty of Law
Successful completion of 10 full courses or 20 half-course equivalents from a university in Alberta or equivalent
Successful completion of the LSAT prior to February 1
Statement of interest
Applications to the Faculty of Law must be submitted by December 1 and must be completed online.
Admission requirements: Haskayne School of Business
Successful completion of a four-year undergraduate degree (minimum 3.00/4 GPA)*
GMAT score of 550 or higher**
At least two years of progressive work experience
Resume
Submission of two essay questions
Two references
A TOEFL score of 97 or higher/an IELTS score of 7 or higher (international applicants only).
*Students with a 2.50 to 2.99 GPA may be admitted based on presenting an acceptable GMAT score. Please consult the Haskayne MBA Admissions team about the GMAT score required.
**Combined JD/MBA applicants who have completed the LSAT with a score of 158 or higher and are admitted to the Faculty of Law may be exempt from the GMAT.
Applications to the Haskayne School of Business can be completed online.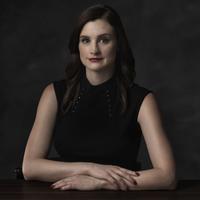 The combined JD/MBA program provided the opportunity to develop the skills and knowledge to become a successful lawyer, and the business acumen needed to run a profitable legal practice.
Brett Turnquist, JD/MBA'11
Lawyer, Kantor LLP