Why Calgary?
Think Calgary's not the city for you? Think again!
Top 10 Reasons to Choose UCalgary Law
One hour from the beautiful Rocky Mountains!

Small class sizes

The Calgary Curriculum

Holistic admissions process

Clinics and mooting opportunities

Connection with Calgary legal community

Being practice-ready

Articling placement rate

Family/friends said it was a great school

Competitive tuition and living costs
I was excited to move to Calgary because it offers the best aspects of city life, while still boasting the most appealing qualities of smaller town living, with a friendly population and the ability to explore stunningly beautiful scenery and landscapes.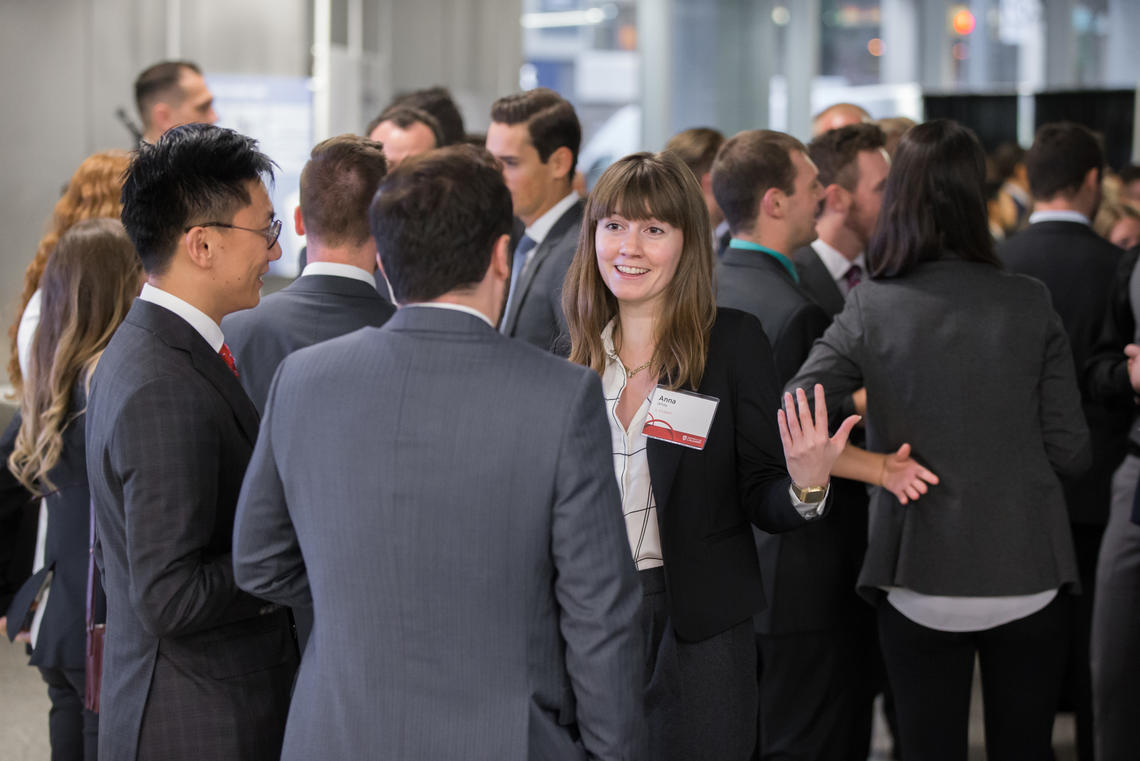 Study in Calgary, work across Canada
We have students from across Canada who want to work in their home province. Our Career and Professional Development Office is well-versed in, and well-connected to, opportunities locally, around Alberta, and across Canada.
5-year articling placement rates
Class of 2019: 100% (2 non-reports; 1 not seeking)
Class of 2018: 99% (1 non-report; 3 not seeking)
Class of 2017:

99% (1 non-report, 4 not seeking)

Class of 2016: 96% (3 non-reports, 3 not seeking)
Class of 2015: 96% (1 non-report, 3 not seeking)
Certification in Common Law in French
Offered in partnership with the University of Ottawa Faculty of Law, this program allows students with competencies in French to gain skills in French legal writing and advocacy, opening doors to more career opportunities, while helping to increase access to justice in both official languages.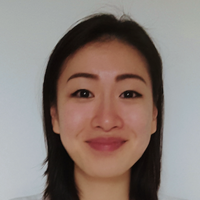 Meeting and getting to speak with practitioners, professors, and upper year students helped me get a broader understanding of the many different career paths available in the legal profession. These interactions also gave me insight into the deep camaraderie within the school and the profession as a whole.
Daphne Wang, JD'19
Admissions Dates and Deadlines
Sept. 1
Online applications open for first-year applicants and Winter 2021 LOP applicants
Oct. 1
Application deadline for Winter 2021 LOP applicants
(11:59 p.m. MST)
Oct. 15
Supporting documents deadline for Winter 2021 LOP applicants (11:59 p.m. MST)
Dec. 1
Application deadline for first-year applicants
(11:59 p.m. MST)
Dec. 1
Official transcript deadline for Winter 2021 admitted LOP applicants
Jan.
Final LSAT score that will be considered for Fall admission
Feb. 1
Online applications open for Fall 2021 transfer and LOP applicants
Feb. 15
LSAT writing sample must be completed
Feb. 15
Supporting documents deadline for first-year applicants
(11:59 p.m. MST)
May 15
Application deadline for Fall 2021 transfer and LOP applicants (11:59 p.m. MST)
June 1
Supporting documents deadline for Fall transfer and LOP applicants (11:59 p.m. MST)
July 15
Official transcript deadline for Fall 2021 admitted/waitlisted applicants