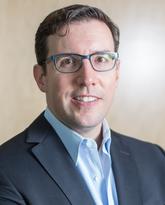 Bryce C. Tingle, QC
N. Murray Edwards Chair in Business Law
Faculty of Law
Director Financial Markets Regulation Programme
The School of Public Policy
Courses
Law 618: Corporate Finance Law
Law 674: Business Venture Clinic
Law 693: Entrepreneurial Law
Law 693: Cross-Border Corporate Finance
Research and teaching
Research areas
Corporate Finance
Entrepreneurial Law
Corporate Law
Securities Law
Corporate Governance
Biography
Bryce C. Tingle, LL.B, LL.M, holds the N. Murray Edwards Chair in Business Law at the University of Calgary. He is a member of the founding teams for several companies active in the technology, energy and financial industries. He has also served as the general counsel of several technology and natural resource companies.

From 1994 to 2006, Mr. Tingle was a co-founder and partner of TingleMerrett LLP, focused on securities and corporate finance for growth companies. He has held adjunct teaching positions with the law faculties of the University of Alberta, Brigham Young University and the University of Calgary.
Mr. Tingle has a Masters of Law from Duke, a Masters of Law (E-business) from Osgoode, and a Bachelor of Laws from the University of Alberta. He has served on various public and private corporate and charitable boards, including serving as a director of Alberta Ballet. He is married to an author and has four children.
Mr. Tingle was named one of the University of Calgary's Peak Scholars in 2014 and 2015. He won the Howard Tidswell Memorial Award for Teaching Excellence in 2019.
Mr. Tingle received the Queen's Counsel designation in 2020.
Mr. Tingle is a Member of the Securities Advisory Committee of the Alberta Securities Commission (ASC). He previously served on the Exempt Markets Committee of the Ontario Securities Commission (OSC), as past Chair of the Business Law (Alberta) subsection of the Canadian Bar Association and the Conduct Committee of the Law Society of Alberta.
Publications
Books
Journal Articles
"Do Corporate Fiduciary Duties Matter?" (2019) 4:4 Annals of Corporate Governance 272. (SSRN)
"What is Corporate Governance? Can We Measure it? Can Investment Fiduciaries Rely on it?" (2018) 43:2 Queen's L.J. 1. (SSRN)
"How Good Are Our 'Best Practices' When it Comes to Executive Compensation? A Review of Forty Years of Skyrocketing Pay, Regulation & The Forces of Good Governance" (2017) 80 Sask. L. Rev. 387. (SSRN)
"What Do We Really Know About Corporate Governance? A Review of the Empirical Research Since 2000 (December 28, 2017). (2017) 59 Canadian Bus. L. J. 292. (SSRN)
"Framed! The Failure of Traditional Agency Cost Explanations for Executive Pay Practices" (July 2017) Alberta Law Review, Vol. 54, No. 4. (SSRN)
"The Agency Cost Case for Regulating Proxy Advisory Firms" (September 9, 2015). (2016) 49:2 UBC Law Review. (SSRN)
"Economic Efficiency, Normative Account-Giving and Corporate Law" (December 3, 2015). (2015) 57 Canadian Business Law Journal 270. (SSRN)
"Bad Company! The Assumptions Behind Proxy Advisors' Voting Recommendations" (May 11, 2015). Dalhousie Law Journal, Vol. 37, No. 2 (Fall 2014). (SSRN)
Tingle, Bryce C. and Pandes, J. Ari and Robinson, Michael J., "The IPO Market in Canada: What a Comparison with the United States Tells Us About a Global Problem" (December 1, 2013). Canadian Business Law Journal, Vol. 54, No. 3, p. 321, 2013. (SSRN)
"An Introduction to Canadian Start-up and Growth Businesses" (July 8, 2013). Start-up and Growth Companies in Canada: A Guide to Legal and Business Practice, 2nd ed. (Lexis/Nexis Butterworths, 2013). (SSRN)
"The Strange Case of the Crown Prerogative over Private Prosecution, or Who Killed Public Interest law Enforcement?" (1994) 28 UBC Law Review 309
"The Promise of our Laws" (1992) 30 Alberta Law Review 1324
Awards
Mr. Tingle won the Howard Tidswell Memorial Award for Teaching Excellence in 2019.