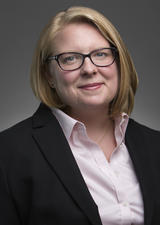 Christine Laing
Executive Director

Christine was called to the bar in 2012, and became a staff lawyer at the clinic in 2017 and accepted the Executive Director role in 2019.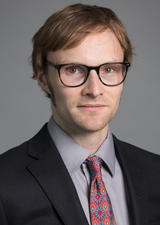 Drew Yewchuk
Staff Lawyer

Drew obtained his JD from the University of Calgary in 2017. He was a Public Interest Law Clinic student in his third year, then the clinic's articling student, and is now a staff lawyer with the Public Interest Law Clinic. He is an occasional contributor to the law Faculty's blog.
In order to operate effectively and strategically, the clinic operates on a project basis – projects are selected in advance by the clinic's advisory committee and then clients are accepted only if their file fits within the objective of an existing project.
Our mandate requires us to select projects that:
Address systemic issues,
Affect the disadvantaged or the environment, and
Strengthen access to justice
The clinic only provides client representation on files that are able to advance the objectives of an existing clinic project and meet all of the following criteria:
Litigation or law reform is a reasonable means of addressing the issue.
The file could set an important precedent or generate legislative change on the public interest issue targeted by the project.
The file is likely to succeed or is of high strategic importance.
The Clinic has sufficient resources and expertise to effectively carry the file.
The file will provide a useful learning opportunity for Law Clinic students.
The clinic operates primarily on a referral basis, and identifies potential files through outreach from the legal community, academic community, and civil society organizations.
If you are an individual litigant whose matter is relevant to one of our open projects, you are welcome to reach out. However, we cannot guarantee representation or timely responses to your queries. Contact with the clinic is not to be considered legal advice, and you remain responsible for all limitation periods in your matter. Please do not send us information without our prior agreement.
The clinic has limited resources and a specialized mandate, and consequently accepts a small number of files. The clinic is one of many initiatives aimed at access to justice and law reform in Alberta. This is a list of other resources that may be able to assist you.
The clinic was started with a large and generous donation from the Peacock Foundation. Long-term operation will require further funding. Send us an e-mail if you're interested in making a donation. Contact Us