Business Venture Clinic Summer Internship
The BLG Business Venture Clinic is able to offer summer internship positions to University of Calgary students. 
Interns will meet with entrepreneurs and start-up company clients to provide them with legal assistance. Typical legal work streams include: articles of incorporation, memos on various legal issues, non-disclosure agreements, license agreements, shareholder agreements, employment agreements, share subscription agreements, etc.
Interns will work with mentors who are practicing business lawyers downtown. Interns perform due diligence reviews of the legal documents relating to possible investments by the UCeed Venture Funds. A professor will supervise your work and meet regularly with you to provide advice, but a great deal of independence will be afforded to interns. 
In addition to working for the clinic's clients, the interns will create marketing materials and raise awareness about the clinic through the programs of Innovate Calgary, Platform Calgary, various tech meet-ups, business accelerators, and start-up incubators. Interns will also network with lawyers downtown to find clinic mentors for the coming academic year.
Any UCalgary law student may apply, but there will be some preference for students who will have at least completed their second year and who have taken (or intend to take) the BLG Business Venture Clinic during the school year.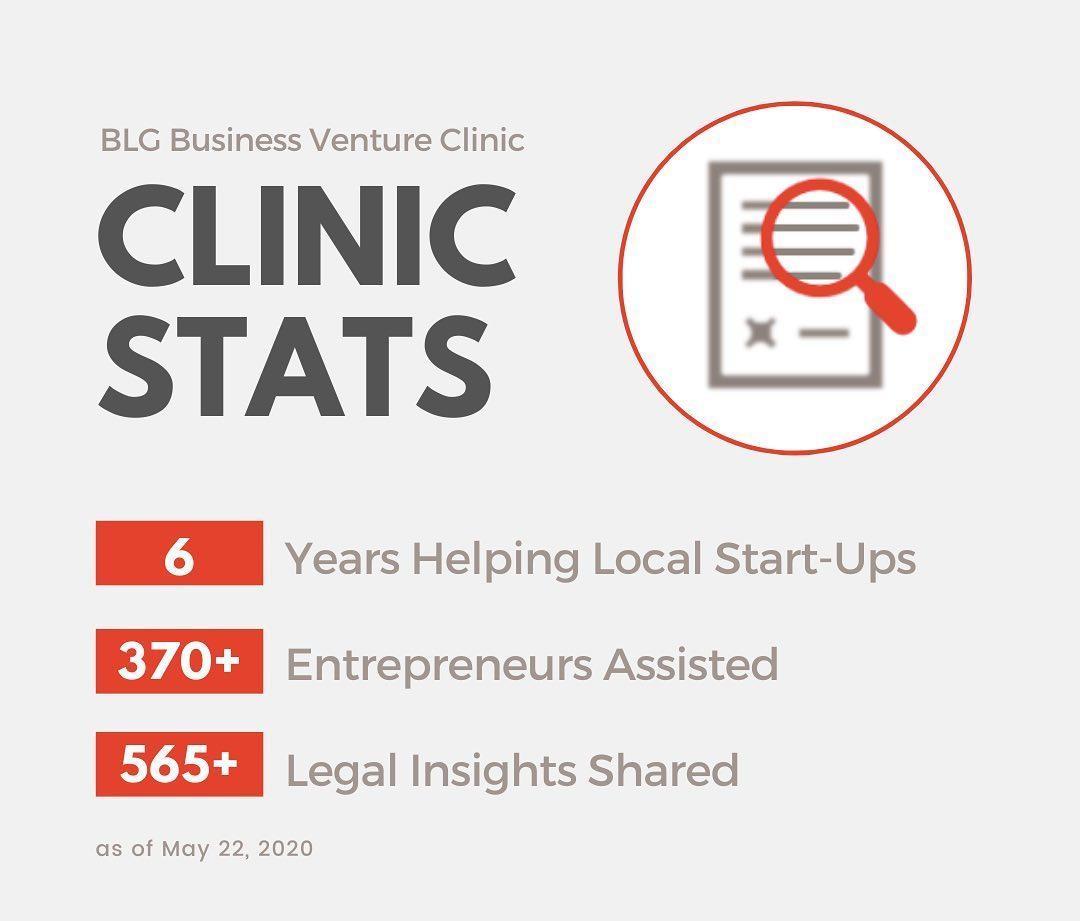 Being a business owner can be tough, especially when you are starting a new corporation. The BLG Business Venture Clinic provided me with guidance on corporate structure and bylaws. Their guidance has given me the confidence that I have the proper corporate structure in place so that I can focus on running my business. I would recommend the clinic to anyone looking to gain valuable guidance on anything business related
Devon Murtagh, 4 Paws Market Ltd., Lake Country B.C.