BLG Business Venture Clinic
The BLG Business Venture Clinic offers you the opportunity to get hands-on work in entrepreneurship and business law. You will be matched with start-up enterprises to work with over the course of the entire year. This is an opportunity for you to gain valuable experience doing a variety of legal work such as drafting agreements and contracts. During this program, you will be matched with a mentor lawyer who practices in the area and who will provide helpful feedback on your work.  This helps you learn the ropes before you start practicing on your own.
You will also take a class in entrepreneurial law to support your hands-on learning. In this class, you will learn about issues that commonly arise in start-up companies, such as employment issues, trade secrets, dividing up founders' equity, intellectual property licensing, and board of director problems. In most cases, part of the class will be spent in a lecture and part will be spent on practical case study assignments. As the year progresses, increasing amounts of class time in the clinic are spent in discussions about problems students are encountering in their work for clients and class brainstorming about different approaches. One of the best things about this class is the camaraderie that develops as the students and professor work on problems together.
Students in the clinic will also work with several venture capital funds by conducting legal due diligence in connection with financing transactions.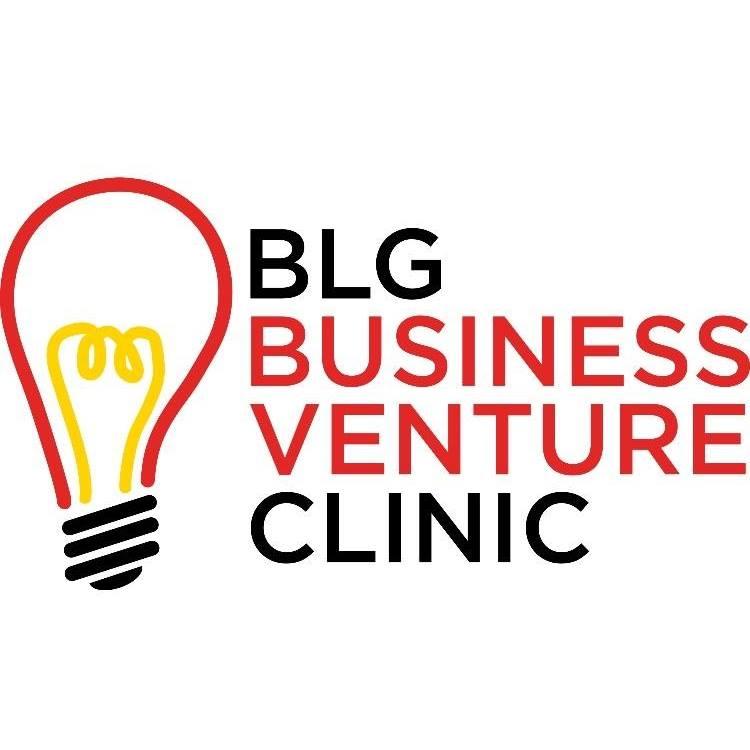 As the founder of CareFind, I would like to express my sincere gratitude to the BLG Business Venture Clinic for the much needed information on legal contracts and user agreements. With your help, CareFind placed 1st at the RBC fast pitch. Thank you for your valuable support.
Students of the clinic can:
Prepare memos providing information on various legal questions that typically arise in entrepreneurial companies, such as legal issues connected with early-round financings, corporate governance considerations, the pros and cons of various business structures, employment and intellectual property issues; and
Generate drafts of basic corporate-commercial agreements and legal documents, such as Articles of Incorporation, Corporate By-laws, Employment Agreements, Non-Disclosure Agreements, Subscription Agreements, Shareholder Agreements, and basic License Agreements.
The goal of the BLG Business Venture Clinic is to enhance the student's education experience by providing valuable mentorship from practicing lawyers while allowing them to connect with clients and apply their burgeoning legal knowledge in real-life situations. Further, the clinic is supervised by a tenured professor with considerable advising and even running start-up companies.