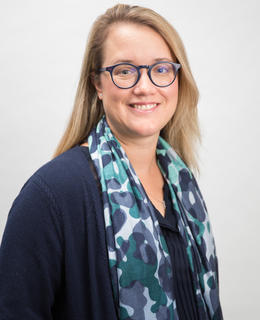 Dr. Elizabeth Whitsitt, PhD
Positions
Associate Professor
Faculty of Law
Background
Educational Background
PhD International Economic Law, University of Calgary, 2017
LLM International Legal Studies, New York University, 2007
LLB University of Calgary, 2004
BSc Psychology, University of Calgary, 1999
Biography
Professor Whitsitt teaches various courses in international law and dispute resolution at the University of Calgary, Faculty of Law. Professor Whitsitt received her LLM in International Legal Studies from New York University and completed her PhD in 2017. Her PhD research focused on the intersection of trade law and investment arbitration. More specifically, her work considered the role that adjudicators play in the continuing conversation about the relationship between the international trade and international investment law regimes and the extent to which the international trade and international investment law regimes are uniting through the process of adjudication. Professor Whitsitt has published and presented extensively in the areas of international trade and investment law. Professor Whitsitt is currently a scholar-in-residence at Wilmer Hale LLP. She is also the recipient of a SSHRC Doctoral Fellowship, Killam Memorial Scholarship and the Marc Lalonde Prize for Excellence in International and Commercial Arbitration.
Professor Whitsitt is a member of the Law Society of Alberta, the American Society of International Law (ASIL), and the European Society of International Law (ESIL).
She is also a member of the Canadian Council on International law (CCIL) and is currently co-chair of the CCIL's Annual Conference.
Professor Whitsitt is appointed to Canada's Roster for NAFTA Chapter 19 Binational Panels.
She is also a Canadian Member of NAFTA's Joint Public Advisory Committee to Commission for Environmental Cooperation (3-year appointment effective June 2019).
Research Activities
Professor Whitsitt's research profile engages a variety of issues and themes in the area of public international law, particularly international economic law. Her research interests include work on the unifying role of adjudication in global economic governance and the relationship between international economic law and the regulation of digital economy, natural resources, energy, environment and human rights.
Research
Areas of Research
Public International Law, International Trade Law, International Investment Law, International Dispute Settlement, Intersection between disciplines of International Economic Law, Intersection between disciplines of International Economic Law and regulation of Natural Resources
Publications
"Dispute Resolution in the Energy Sector: Wither Thou Goest?".

Elizabeth Whitsitt and Ann Ryan Robertson. Alberta Law Review. (2021)

"WTO Dispute Settlement, Investor-State Arbitration and Investment Courts: Exploring Themes of State Power, Adjudication and Legitimacy".

Elizabeth Whitsitt and Todd Weiler. 13(2) Dispute Resolution International. 1-48. (2019)

"ICSID and Legislative Consent to Arbitrate: Questions of Applicable Law".

Elizabeth Whitsitt and Stephanie Mullen. 32(1) ICSID Review – Foreign Investment Law Journal. 92-115. (2017)

"Quantum, annulment and the requirement to give reasons: analysis and reform".

Elizabeth Whitsitt and Stephanie Mullen. 32(1) Arbitration International. 59-80. (2016)

"A Comment on the Public Morals Exception in International Trade and the EC- Seal Products Case: Moral Imperialism and Other Concerns".

Elizabeth Whitsitt. 3(4) Cambridge Journal of International & Comparative Law.

"The Role of Canadian Courts in the Legitimization of NAFTA Chapter Eleven Tribunal Decisions".

Elizabeth Whitsitt. 65 UNB Law Journal. 126-156. (2014)

"A Modest Victory at the WTO for Ontario's FIT Program".

Elizabeth Whitsitt. 20(1) UC Davis Journal of International Law & Policy. (2014)
"International Investment Law and the Rule of Law: Non-Discrimination Norms Through Thick and Thin".

Elizabeth Whitsitt. in Stephan Schill & August Reinisch, eds, Investment Protection Standards and the Rule of Law. (2020)

"CETA's Investment Court: Will Reform Enhance Legitimacy?".

Elizabeth Whitsitt. in Robert Finbow, ed, CETA: Next Steps and Implications. (2020)

"Canada's Digital Trade Era: Current Developments & Future Challenges".

Elizabeth Whitsitt. in David Collins, ed, Digital Trade Across the Globe. (2020)

"Transparency in Investment Treaty Dispute Settlement".

Elizabeth Whitsitt & Todd Weiler. in Marie-Claire Cordonier Segger & Sean Stephenson, eds, Research Handbook on Investment Law and Sustainable Development. (2020)

"Aquaculture and trade: trade law and trade-related multilateral environmental agreements".

Elizabeth Whitsitt and Nigel Bankes. in Nigel Bankes, Irene Dah, and David VanderZwaag (eds), Aquaculture Law and Policy: Global, Regional and National Perspectives. (2016)

"Arctic Marine Mammals in international environmental law and trade law".

Elizabeth Whitsitt and Nigel Bankes. in Leif Christian Jensen and Geir Hønneland (eds), Handbook of the Politics of the Arctic. 185-206. (2015)

"Sovereign Wealth Funds and Bilateral Investment Treaties' New Models: Issues, New Trends and State Practice".

Elizabeth Whitsitt & Todd Weiler. in Fabio Bassan ed, Research Handbook on Sovereign Wealth Funds and International Investment Law. (2015)

"The Province of Persons: The Alberta Supreme Court and Women's Equality".

Elizabeth Whitsitt and Jennifer Koshan. in The Alberta Supreme Court at 100 edited by Jonathan Swainger. (2007)
"True or False: The USMCA Chapter on Investment Represents the New State-of-the-Art in Investment Protection Treaties".

14th Annual JURIS Conference. (2020)

"Future of Oil and Gas Arbitrations in Canada and Abroad".

ICC Canada International Arbitration Conference. (2019)

"CETA Investor-State Dispute Settlement: Will Reform Enhance Legitimacy?".

CETA Implications. (2019)

"China's Threshold Moment: Leading Asian Economic Policy Toward Sustainable Development".

China, Sustainable Development and Economic Policy-Making. (2019)

"Investment Protection Standards and the Rule of Law".

Rule of Law in International Investment Law. (2018)

"Parallel Proceedings and Transparency in Investor-State Arbitrations".

Young Canadian Arbitrator Practitioners (YCAP). (2018)

"Granting States a Margin of Appreciation".

Canadian Council on International Law: International Law at the Boundaries. (2018)

"Judicial Discourse: An Opportunity for Unity in International Economic Law".

Joint North American International Economic Law Conference: Managing International Economic (Dis)Integration: Challenges and Opportunities. (2018)

"Effect of International Law in Canada".

New Law Librarians Institute. (2018)

"CETA Investor-State Dispute Settlement: Exploring themes of Legitimacy, State Power & Adjudication".

CETA Implementation: Next Steps. (2018)

"The WTO Dispute Settlement Model: A Solution to Concerns about Investment Treaty Arbitration? Be Careful What You Ask for Because You Just Might Get It".

with Todd Weiler. Investment Courts: Challenges and Perspectives. (2018)