UCalgary Law Alumni
Stay connected with your classmates and stay up to date on what's happening at UCalgary Law.
Perseverance leads to clerkship in Canada's north
Amy Matychuk, JD'18 was certain she wanted to go to law school to work in a social justice or public interest field, but was unsure of how to do so. It wasn't until she worked for Professor Nigel Bankes that she stumbled across a project that inspired her to look deeper into Indigenous legal issues.
"During the summer after my first year, I worked on a research project on the Canadian application of the United Nations Declaration on the Rights of Indigenous Peoples," says Matychuk. "That work helped me understand that this was the legal issue in Canada where public interest and social justice intersect."
Though she wasn't aware of it at the time, it was this realization that would lead Matychuk to apply, and be accepted for a clerkship at the Nunavut Court of Justice nearly two years later.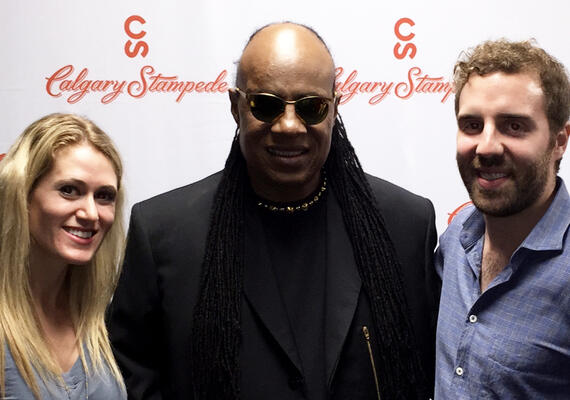 Rocking out with an unconventional career
Adam Oppenheim, JD/MBA'12, is the president of Stampede Entertainment Inc.
Connect with us | Contact our Alumni Engagement Team