UCalgary Law Alumni
Stay connected with your classmates and stay up to date on what's happening at UCalgary Law.
Grace Auger, LLB'95: 2019 ARCH Award Recipient
Grace Auger is the 2019 Career Achievement Award recipient. She has been a staff lawyer for Legal Aid Alberta on the Siksika Nation for 12 years. It's an unique position, but then nothing about Grace Auger's career path has been typical. Look back and you'll discover that she was the only Indigenous law student in her cohort at UCalgary, and the only student raising three kids under the age of eight.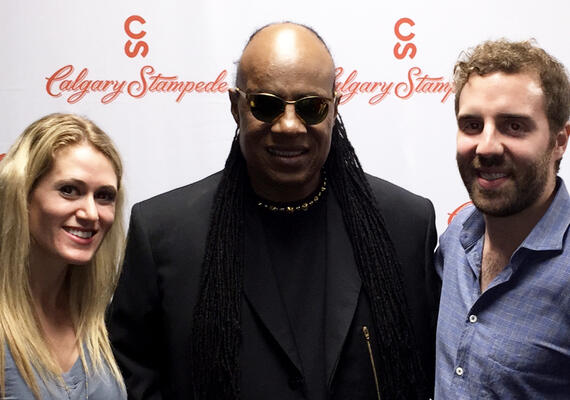 Rocking out with an unconventional career
Adam Oppenheim, JD/MBA'12, is the president of Stampede Entertainment Inc.
Connect with us | Contact our Alumni Engagement Team