Congratulations to Aaron Renert, BSc'92, MSc'93, LLB'98, BEd'03, and Dr. Moshe (Moses) Renert, BSc'85, PhD, winners of the 2023 Arch Award for Career Achievement, for their work making a difference in student learning.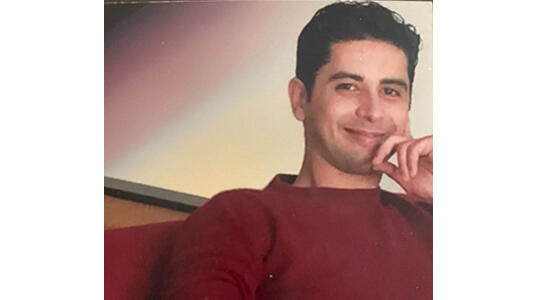 Armin Mojtahedi Memorial Award in Law
The Armin Mojtahedi Memorial Award in Law has been established in memory of Armin by his classmates, friends, family, colleagues and former instructors. The award recognizes a student who is an active member of Student Legal Assistance and who demonstrates exemplary mentorship, commitment, and collegiality as a member of SLA and within the Law school.
Classmates celebrated with a four-day reunion in Kelowna in early September 2023.
Armin Mojtahedi, JD'16, passed away before he could be called to the bar so his law school friends lobbied the Law Society to recognize him; ceremony is Sept. 29
Saliha Haq, JD'23 is this year's winner from UCalgary Law
Connect with us | Contact our Alumni Engagement Office