What is the Calgary Curriculum?
The Calgary Curriculum places University of Calgary's Faculty of Law at the forefront of innovation in North American legal education. Our curriculum is rigorous, it is relevant, and more realistically connects how we teach with how you learn. It will equip you with the knowledge and skills you need for future professional success.
We know that you likely will not just have one career following graduation; you will have several. The Calgary Curriculum increases student engagement and preparedness for the complex professional world you will enter after graduation. We are training students in the ability to adapt for an industry that is constantly evolving.
I saw the benefits of the Calgary Curriculum during my summer job, where I was able to adapt quickly to working in a firm. Many of the tasks I was asked to complete were ones I had already encountered through school.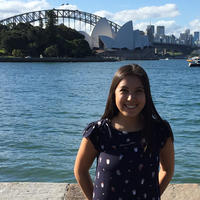 Marleea Lagimodiere
JD'19