Student life at UCalgary Law
Our alumni always tell us that one of the great things about attending UCalgary Law is our small class sizes and our collegial environment. From your first day of law school, you will begin to develop friendships that will last the rest of your life. But we know that law school isn't just about attending classes and writing factums, you want to have fun too.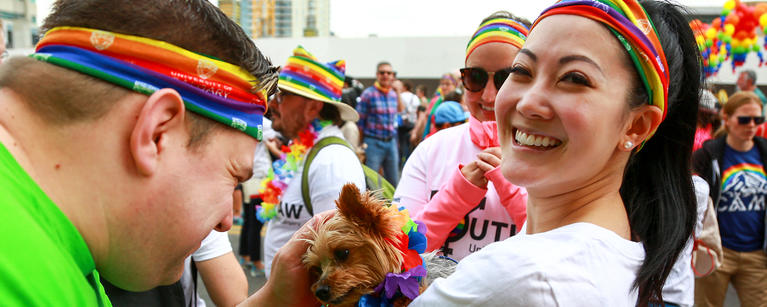 Clubs & Sports
Join a variety of clubs or sports teams to enhance your law school experience.
Living On-Campus
Living on campus is affordable and convenient.
Be a Dino
Cheer on your Dinos throughout the year in football, basketball, volleyball, hockey and soccer.
Active Living
Relax with a yoga class, climb to new heights or discover your true strength.
Campus events
Take in events happening across campus, from lectures to drama performances.
Getting Around
Learn how to get around the city with Calgary Transit.
Living Off-Campus
There are some great neighbourhoods around the university where many law students choose to live.
Tourism Calgary
Take a break from studying and explore the city.
Take a study break
Check out the latest restaurant or newest band playing in the city.
I was excited to move to Calgary because it offers the best aspects of city life, while still boasting the most appealing qualities of smaller town living, with a friendly population and the ability to explore stunningly beautiful scenery and landscapes.
We are curiosity. We are discovery. We are creativity. We are energy. We are community. We're pioneers, innovators and explorers. Our spirit shows in everything we do, from teaching and learning to research and scholarship to building and serving our communities. We are UCalgary.