Student life at UCalgary Law
Our alumni always tell us that one of the great things about attending UCalgary Law is our small class sizes and our collegial environment. From your first day of law school, you will begin to develop friendships that will last the rest of your life. But we know that law school isn't just about attending classes and writing factums, you want to have fun too.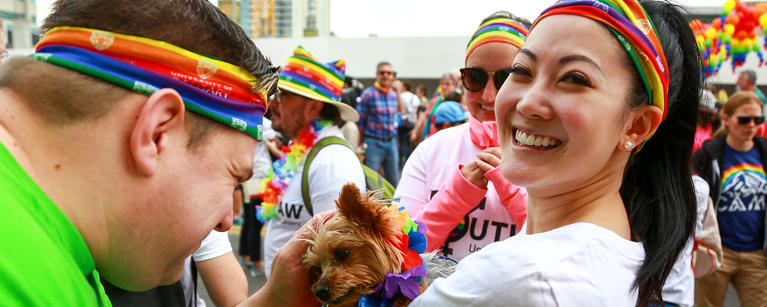 Life on campus
We have a number of student clubs to suit your interests, whether you are looking to join a group dedicated to a certain area of law, or to join a specific community within the law school. If you want to balance studying with a bit of fun, you can also join one of our numerous sports teams.
Get involved
Check out a musical performance, volunteer on campus, or get active through numerous programs across campus.
Explore the city
Calgary was ranked the most livable city in North America and the 5th most livable city in the world by the Economist Intelligence Unit (2009-2019). Get out and explore!
We are curiosity. We are discovery. We are creativity. We are energy. We are community. We're pioneers, innovators and explorers. Our spirit shows in everything we do, from teaching and learning to research and scholarship to building and serving our communities. We are UCalgary.