Our Recruitment and Admissions team attends a variety of career and law school fairs across Canada each year, in addition to hosting several info sessions in Calgary.
Admissions Info Session
Join us on October 26 for our Admissions Info Session, where we will answer your questions about UCalgary Law, life in Calgary, and how to make your application the best it can be.
Saturday, October 26
10:30 a.m. - noon (MDT)
Online
"The Calgary Curriculum prepared me well for my summer position at a law firm in terms of the substantive content of the law and valuable opportunities to write memos and factums. All of my professors were fast to point out real life scenarios in which the law would be applicable, which was especially helpful for the litigation rotation."
-Tiffany Bennett, student, Faculty of Law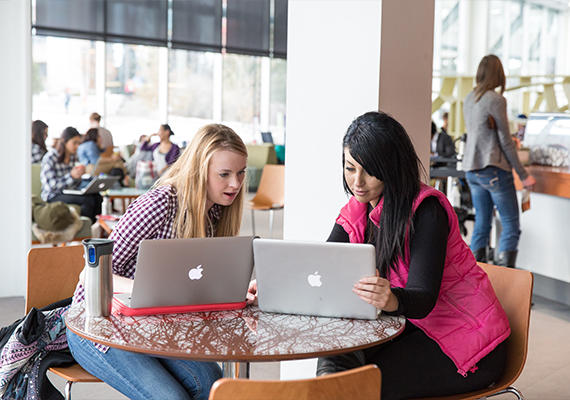 Ready to apply?
Get all the info you need for your application to UCalgary Law.
Applications for September 2020 are open until November 1.
We are curiosity. We are discovery. We are creativity. We are energy. We are community. We're pioneers, innovators and explorers. Our spirit shows in everything we do, from teaching and learning to research and scholarship to building and serving our communities. We are UCalgary.
Admissions Dates and Deadlines
Sept. 1, 2019
Online applications open for first-year applicants and Winter 2020 LOP applicants
Oct. 1, 2019
Application deadline for Winter 2020 LOP applicants
(11:59 p.m. MST)
Oct. 15, 2019
Supporting documents deadline for Winter 2020 LOP applicants (11:59 p.m. MST)
Nov. 1, 2019
Application deadline for first-year applicants
(11:59 p.m. MST)
Jan.
Final LSAT score that will be considered for Fall admission
Feb. 1, 2020
Online applications open for Fall 2020 transfer and LOP applicants
Feb. 15, 2020
LSAT writing sample must be completed
March 1, 2020
Supporting documents deadline for first-year applicants
(11:59 p.m. MST)
May 15, 2020
Application deadline for Fall 2020 transfer and LOP applicants (11:59 p.m. MST)
June 1, 2020
Supporting documents deadline for Fall transfer and LOP applicants (11:59 p.m. MST)