Start your journey to becoming one of Canada's top laywers
Upcoming law school fairs and forums
"The Calgary Curriculum prepared me well for my summer position at a law firm in terms of the substantive content of the law and valuable opportunities to write memos and factums. All of my professors were fast to point out real life scenarios in which the law would be applicable, which was especially helpful for the litigation rotation."
-Tiffany Bennett, student, Faculty of Law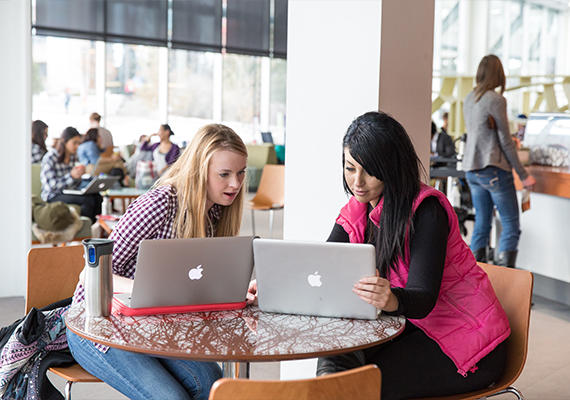 Ready to apply?
Ready to start your application? Get all the information you need to apply today.
Admissions Dates and Deadline
Sep 1 2018
Online applications open for first-year applicants and Winter 2020 LOP applicants
Oct 1 2018
Application deadline for Winter 2020 LOP applicants
(11:59 p.m. MST)
Oct 15 2018
Supporting documents deadline for Winter 2020 LOP applicants (11:59 p.m. MST)
Nov 1 2018
Application deadline for first-year applicants
(11:59 p.m. MST)
Jan
Final LSAT score that will be considered for Fall admission
Feb 1 2019
Online applications open for Fall 2019 transfer and LOP applicants
Feb 15 2019
Supporting documents deadline for first-year applicants
(11:59 p.m. MST)
May 15 2019
Application deadline for Fall 2019 transfer and LOP applicants (11:59 p.m. MST)
Jun 1 2019
Supporting documents deadline for Fall transfer and LOP applicants (11:59 p.m. MST)