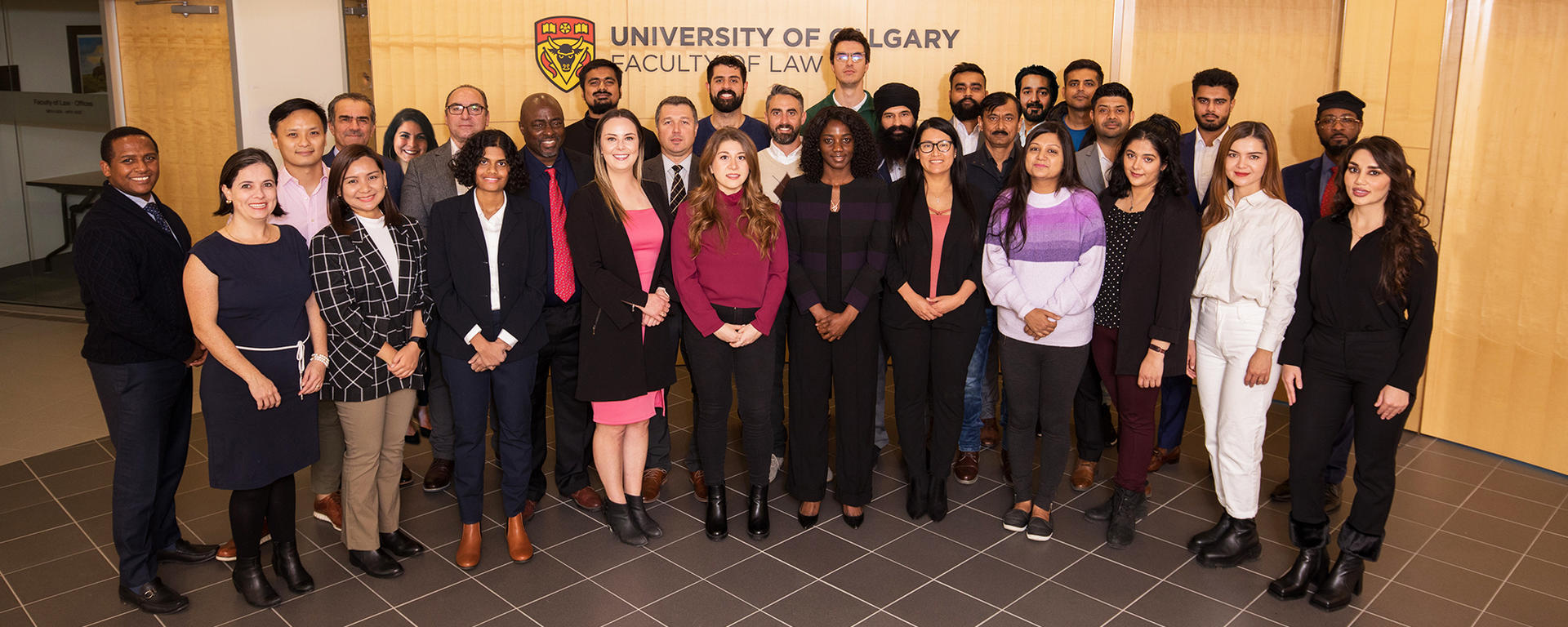 Foreign-Trained Lawyers Program
Earn your National Committee on Accreditation requirements in one academic year.
Diversity means having a legal profession that reflects our population.
Dr. Kara Mitchelmore
CEO, Canadian Centre for Professional Legal Education
Become an accredited lawyer in Canada
The Foreign Trained-Lawyers Program (FTLP) is a 13-month Post-bachelor's Certificate offered by the Faculty of Law at the University of Calgary for internationally-trained lawyers who wish to become accredited to practice common law in Canada.
The FTLP is custom-built for the particular needs of internationally-trained lawyers, both those who are newcomers to Canada and Canadians who have chosen to go to law school abroad and wish to return to Canada to practice common law.
FTLP covers the five core National Committee on Accreditation common law subjects in which internationally-trained lawyers must demonstrate competence: Canadian Criminal Law, Canadian Constitutional Law, Canadian Administrative Law, Foundations of Canadian Law, and Ethical Lawyering/Professional Responsibility.
NEW: We are pleased to announce that our Law 430 Professional Development course, which includes substantial training in legal research and writing, is NCA-approved and satisfies the NCA's new requirement for legal research and writing.
The FTLP has several showcase features. It includes a unique two-term Professional Development course, which focuses on pre-articling skills training and which is designed to equip internationally-trained lawyers with the practical legal skills necessary to compete in the articling placement market-place. All lawyers wishing to practice in Canada must do approximately 12 months of articles and the FTLP has a dedicated Career Advisor to guide and assist students in acquiring articles. The FTLP is also an approved program of study for student loans from the Alberta Government. If you are from a Canadian province or territory other than Alberta, you can apply to receive government student loan assistance by applying through your home province or territory.
Our FTLP students are part of a vibrant, inclusive and supportive community and have the same access to Faculty of Law facilities as JD students, including the Bennett Jones Law Library and the law student lounge. Upon graduation our FTLP students become part of the alumni of Canada's most innovative law school.
This is the best investment of my entire life.
Pallabi Ghose
UK law graduate, student in the 2022/23 program
FTLP students are assessed tuition and general fees listed in the Tuition and General Fees chart. Please refer to the Academic Schedule for payment deadlines.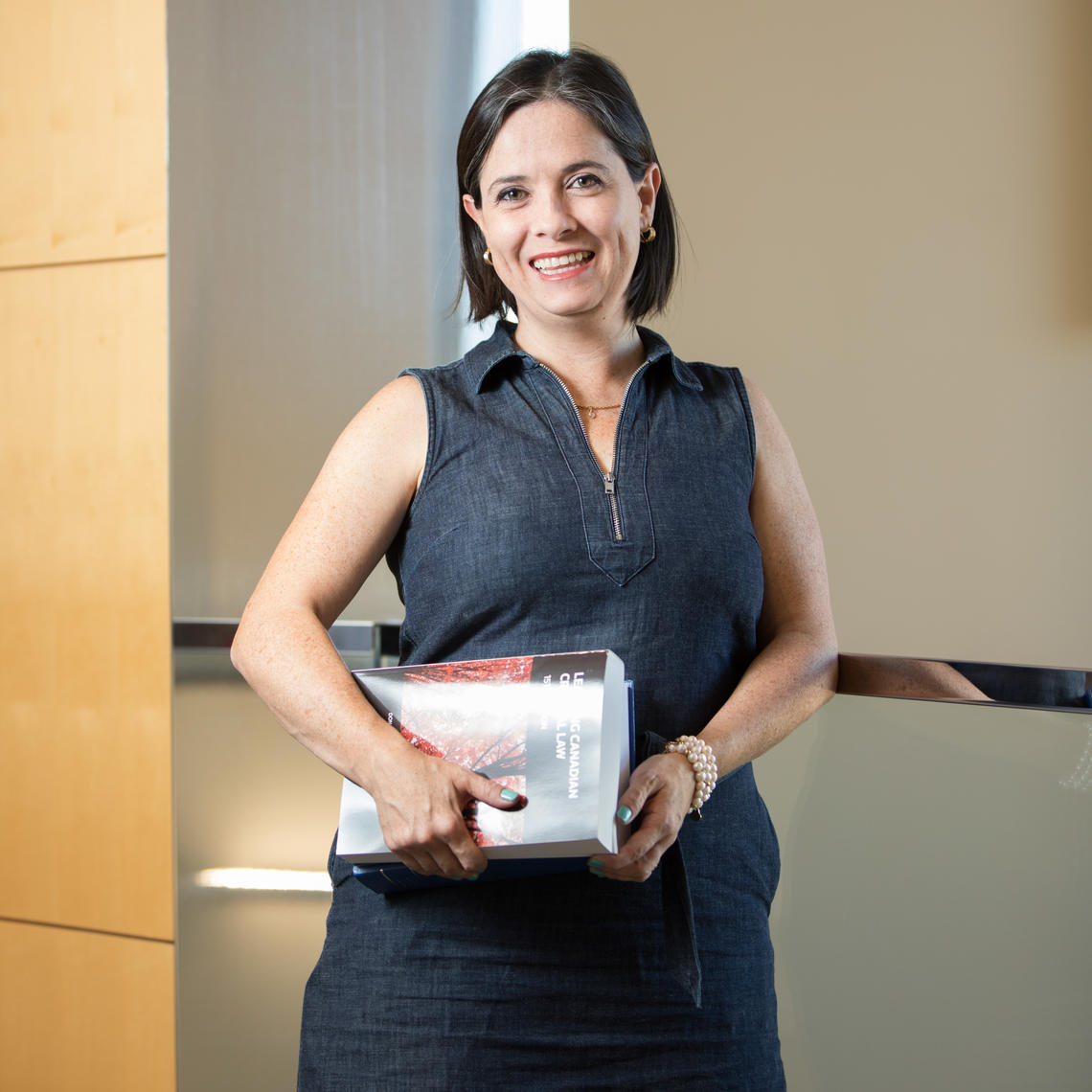 The FTLP is designed to meet the unique needs of internationally-trained lawyers who wish to practice common law in Canada. Those internationally-trained lawyers fall into two broad categories:
Newcomers to Canada, including international students, who have obtained their legal education in common law, civil law, or both, and may have practiced law in their home jurisdictions, and either have obtained their Canadian Permanent Residence or Citizenship status, or will have the requisite immigration status to work in Canada when they do their articles after program completion.
Canadian citizens and Permanent Residents who have obtained their legal education in common law, civil law, or both, outside Canada and have returned or are intending to return to Canada to practice common law. 
NOTE: You must apply to the National Committee on Accreditation to receive your Assessment Report detailing the Canadian common law subjects that you need to pass before applying to the program.
Attention: International Applicants
Before completing this application, we strongly advise that you contact our International Student Services Office for information about being an international student in Canada, study permits, work permits, and any related visa and immigration considerations which you may need to take into account. The Program representatives cannot provide advice regarding immigration issues.
Please be aware that completion of the Program does not guarantee that you will become a Permanent Resident of Canada.
Please refer to the section "Licensing and Employment Process for Foreign Trained Lawyers" to ensure that you understand the pathway to practice for foreign trained lawyers in Canada. In order to complete Step 3 "Complete your Articles," you will need to have the appropriate immigration status to enable you to be able to work in Canada.
Decisions on applications and offers of admission are made by the program director.
This program is the complete package.
Pruthvisinh (Pru) Thakor
Lawyer from India, student in the 2022/23 program
The minimum requirements for admission to the FTLP Post-Bachelor's certificate are:
A completed law degree (LLB, JD, or equivalent) from an approved, recognized, accredited or otherwise accepted law school;
A valid National Committee on Accreditation (NCA) Assessment Report, issued within the last five (5) years, that shows required courses and law degree information; 
A valid NCA Assessment Completion Report (if applicable) that shows any progress made since receiving the NCA Assessment Report;
Proof of English language proficiency, measured via one of the below methods:

The language of instruction of the Applicant's legal academic qualifications was English, and such qualifications were obtained in a country where English is an official language, or;
Completion of the International English Language Test System (IELTS) Academic test, with a minimum score of 7.0 across all of the following elements: writing, speaking, reading and listening, and;

Your personal statement (maximum 750 words) stating who you are, your non-academic pursuits, your lived experiences, and three (3) reasons why you want to take the program;
Your resume.
Admission to the program is competitive, and meeting the minimum requirements above does not guarantee admission to the program. Approximate Thirty (30) students will be granted admission each year unless otherwise noted.
Applications for the 2024-2025 cohort open January 8, 2024.
January 29, 2024: Applications and supporting documents due for International Students
May 13, 2024: Applications and supporting documents due for Canadian citizens and Permanent Residents
*Note: Offers of admission will be made on a rolling basis. The sooner we receive your completed application, the sooner it can be reviewed.   
The program is amazing and I truly appreciate the level of care we receive.
Igor Kyryliuk
lawyer from the Ukraine, student in the 2021/22 program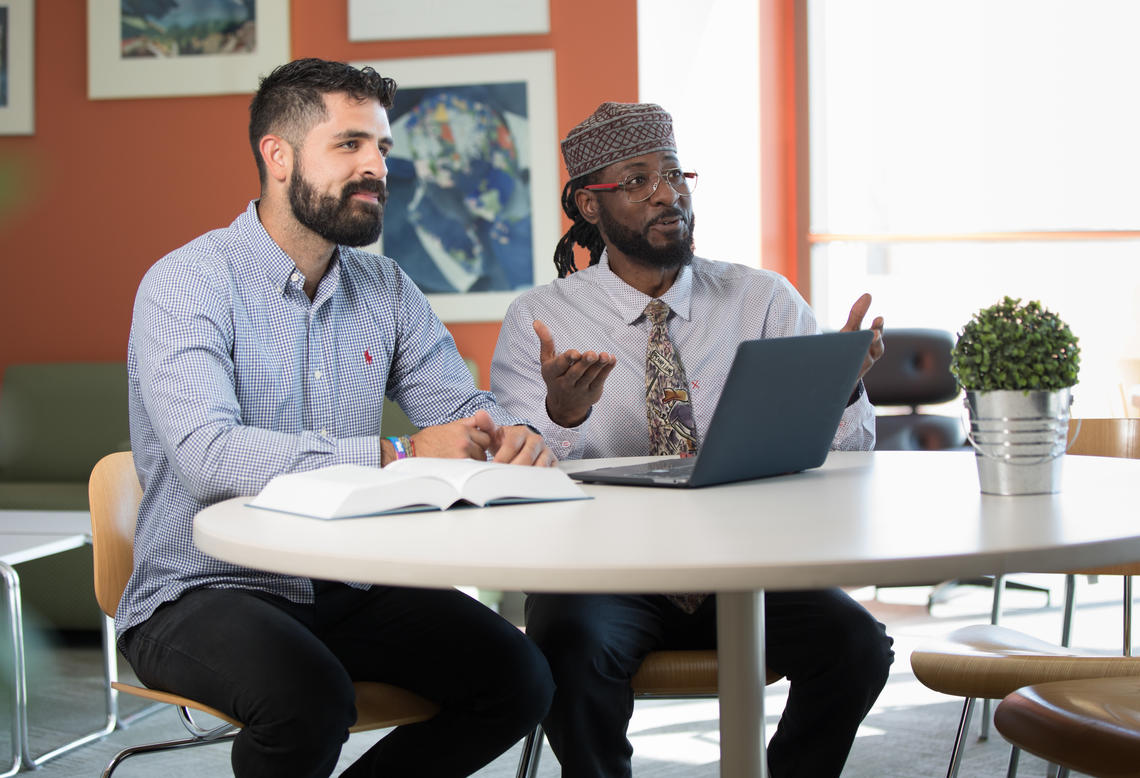 Students in the FTLP must complete the following 24 units of coursework achieving a satisfactory performance:
Law 420: Foundations of Canadian Law
Law 430: Professional Development
Law 400: Constitutional Law
Law 410: Crime: Law & Procedure
Law 503: Administrative Law
Law 510: Ethical Lawyering
Course descriptions can be found in the University Calendar.
For clarity, successful completion of Law 400, 410, 420, 503 and 510 fulfills the educational requirements of the five core subjects in the Canadian-specific content outlined by the NCA in its Policy Manual June 1, 2021. Those NCA core subjects are Canadian Administrative Law, Canadian Constitutional Law, Canadian Criminal Law, Canadian Professional Responsibility (also known as Ethical Lawyering), and Foundations in Canadian Law.
Subject to availability and upon approval of the Associate Dean (Academic), FTLP students may take one additional Law course in addition to the FTLP requirements and pay no additional tuition.
While admission to the FTLP guarantees those students admission to FTLP courses, it does NOT guarantee FTLP students admission to JD courses. The JD program is separate from the FTLP and FTLP students must keep in mind that some JD courses may be full at the time of application and not all JD courses are offered every academic year. Any further JD courses that you may wish to take are strictly upon approval of the Associate Dean (Academic) and are subject to extra tuition fees. The Associate Dean (Academic) will take all relevant factors into account when reviewing an application from an FTLP student to enroll in a JD course.
If the NCA's assessment requires additional courses on top of the requirements outlined above, students may take up to three (3) additional Law courses upon approval of the Associate Dean (Academic) and upon payment of the applicable per-course tuition fee. 
The additional courses are:
Law 402: Contracts
Law 404: Property
Law 406: Torts
Law 505: Civil Procedure
Law 507: Evidence
Law 509: Business Associations
Law 515: Family Law
Law 527: Basic Tax Law
Law 575: Remedies
Law 598: Trusts
The FTLP Post-bachelor's Certificate is a 13-month program of study. The maximum time allowed to complete the FTLP is three (3) years. Any student wishing to take longer than one academic year to complete the Program, should contact the Director of the FTLP. Approval is granted only in exceptional circumstances.
The best part of the Program is the Director's encouragement of us all and her insight as a foreign-trained lawyer. She has been extremely supportive of us all and looks out for our needs.
Sanchia Thompson
lawyer from the UK, student in the 2021/22 program
Licensing and employment process for foreign-trained lawyers
Apply to the NCA
Apply to the National Committee on Accreditation (NCA) for assessment of legal qualifications.
Complete NCA requirements
Complete NCA exams, course work or law school program as outlined in your NCA assessment.
Once complete, you will receive your Certification of Qualification.
Complete your articles
Secure an articling placement for eight (8) to twelve (12) months. You must also apply for, and complete the Bar admissions course.
Get called to the Bar
Once your articles are complete and you have finished the Bar admissions program, you can arrange to be called to the Bar at an Alberta court, and you can apply to the Law Society of Alberta for a license to practice law.
The most exciting part of this Program for me is the chance to make a meaningful contribution to the journey of foreign-trained lawyers and to be part of a vibrant and diverse community. There is very much a family feel among the students in the Program and it's important to continue that in the future.
Dr. Kellinde Wrightson, PhD
Director of the FTLP
Frequently asked questions