Current Graduate Students
Visit UCalgary Law's SharePoint site to access the most up-to-date course timetables and exam schedules.
To log in to SharePoint, use your IT username (typically your email address before @ucalgary.ca) and password. If you experience issues, please contact amabel@ucalgary.ca.
Important Dates & Deadlines for Current Students
Sept 8, 2020
First day of Fall classes and 1L orientation
Sept 25, 2020
Fee payment deadline for Fall term
Dec 11, 2020
First day of exams for Fall classes
Jan 6, 2021
Winter block courses start
Jan 25, 2021
Regularly scheduled classes for 1L, 2L, 3L, LOP, visiting, exchange and graduate students
Jan 29, 2021
Fee payment deadline for Winter term
Apr 9, 2021
Last day of classes for Winter term
Apr 12, 2021
First day of exams for Winter classes
Registration and Course Selection
Academic Success and Personal Well-Being
Academic & Student Services
If you need personalized support, academic advice and goal-setting support, contact Angela Gallo-Dewar, Assistant Dean, Student Services, to make an appointment.
Mental health support
Visit the SU Wellness Centre for mental health services and support.
Graduation & Convocation
All the info you need to apply to graduate and attend convocation.
Graduate Program Policies
UCalgary Law Faculty Regulations
University of Calgary Regulations
Professional Development Opportunities
Educational Development Unit, Taylor Institute for Teaching & Learning
Entrepreneurship & Innovation option for non-Haskyane Students
Transformative Talent Internships
Faculty of Graduate Studies' Awards
Graduate Scholarships from External Organizations & Post-Graduate (LLM) Fellowships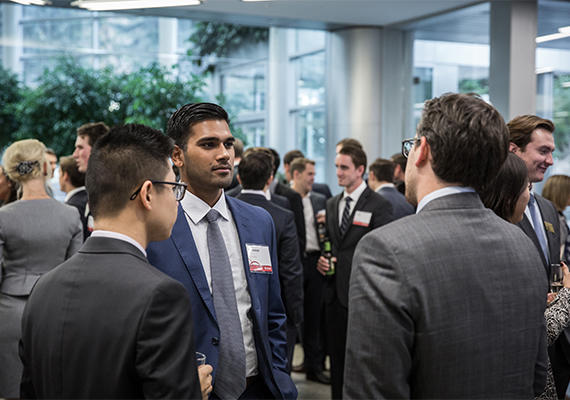 Career & Professional Development Office
http://test-ucd8.pantheonsite.io/current-students/career-professional-development-office