So you want to be a lawyer?
In the past year, how many times have you been asked "Where do you see yourself in ten years?" Everyone wants to know what your game plan is, and they want to know you're planning for the future. It's easy to try to find one answer for that question, and maybe you've even responded by telling people you want to become a lawyer.
At UCalgary Law, we encourage you to keep your options open. Even if you're currently an excellent debater and you love to write, you might find your true passion for anthropology or marketing.
While it's good to have goals, be sure that you're not so focused on the idea of becoming a lawyer that you forget to look around at all of the other options that are open to you.
What type of law would you like to practice?
There are many areas of the law you can practice, and many different places to do so. From practising in a large full-service firm, to working for government, working in smaller local and boutique firms or with public interest organizations. Lawyers often work in contracts, real estate transactions, and wills and trusts. Some lawyers work on business or family law negotiations. Criminal lawyers regularly appear in court on behalf of their clients. Other lawyers work with organizations to protect the environment or human rights. And some lawyers go on to become judges at various levels of court across the country.
Did you know?
All Canadian lawyers can call themselves both "barristers and solicitors," although many define their practices as one or the other. A barrister is a litigator or a lawyer who often appears in court. A solicitor mainly performs legal work outside of a courtroom.
What else can you do with a law degree?
Becoming a lawyer isn't the only career you can pursue with a law degree. Studying law opens doors to many different career paths, because the skills you develop in law school can translate to a variety of career options.
Alternative careers to consider include:
Academic
Auditor
Banking and finance
Business analyst
Career counsellor
Careers in government and politics
Compliance officer
Consumer advocate
Employee benefits manager
Entrepreneur
Executive director of a non-profit organization
Immigration officer
Labour negotiator
Lobbyist
Management consultant
Negotiation and conflict resolution
Policy analyst
Sports agent
Writer or journalist
And many, many more
UCalgary Law also offers joint programs with the Haskayne School of Business, The School of Public Policy, and the University of Houston to further enhance your career opportunities.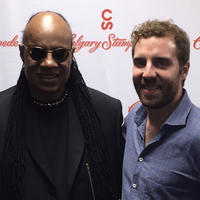 Legal education teaches you a specific way of thinking and evaluating. The analytical skills you hone at law school are extremely important to be successful, no matter what industry you land in.
Adam Oppenheim, JD/MBA'12
President, Stampede Entertainment Inc.
Still want to be a lawyer?
If you're still keeping law school on the table as you think about applying to university, keep these tips in mind:
Plan to complete an undergraduate degree. Canadian law schools prefer applicants to have a 4-year undergraduate degree prior to entering law school.
It doesn't matter what you major in. In fact, we prefer students who come from a variety of different backgrounds. We have admitted students who are musicians, engineers, marketing experts, journalists, nurses, athletes, chemists, political scientists, physicists, historians, accountants...the list goes on. Study what you love.
Get involved. We like students who are involved in their communities. Volunteer, play sports, or join a club. Do what makes you happy. It doesn't have to be law related.
Keep your grades up. Our two biggest determining factors for admissions are your GPA and your LSAT (Law School Admissions Test) scores. We take your GPA from the last 20 half courses of your undergraduate studies. Don't forget to build relationships with your professors, because we will used them as a reference when you apply to law school.
Law school is a three-year program, followed by 12 months of "Articling," where you work under the supervision of a practising lawyer and develop your lawyering skills.
What do I need to apply to UCalgary Law?
GPA
GPA from your last 20 half courses (equivalent to 10 full courses or 60 credits) of an applicable undergraduate program. Our students' average GPA over the past five years is 3.64/4.0.
LSAT
Write the LSAT before February 1. Our students' average score from the past five years is 161.
Review all of our requirements
You can review all of our requirements on our website.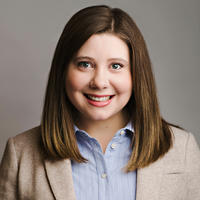 I chose UCalgary Law because of all the diverse experiential learning opportunities you can get involved in. Being able to practice communicating with clients, developing advocacy skills, and managing files before graduating from law school has enhanced my experience.
Holly Kegel
Current student
LSAT prep courses
If you need help preparing to write the LSAT, there are several options available.
Paying for law school
UCalgary Law has scholarships and bursaries available for students, and UCalgary has many more funding sources available. Student loans are available for both Alberta residents and out-of-province students.
Join us at an event
UCalgary Law hosts many free public lectures throughout the year. Stop by to see what real law school students get to experience.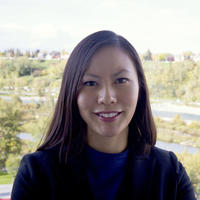 I work as a Barrister and Solicitor with the Government of Alberta. In this position, I am in Court most days of the week. While appearing before a Judge, I use my advocacy skills I learned at UCalgary Law to advocate for my client and their position.
Wilma Shim
JD'10
What kind of law is that?
Watch a recording of our info session for high school students from Nov. 2, 2020.