Experiential Learning
Explore the many clinical courses that allow you to put your knowledge to work in real-world situations, from business and environmental law, to tax law and pro bono work.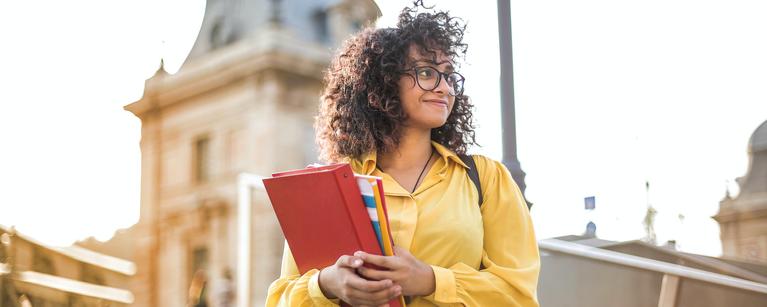 Student Legal Assistance (SLA)
Student Legal Assistance: Clinical Theory
The SLA Clinical Theory course will help you to explore a selection of social justice topics related to the work and clients of SLA. You will examine and critically reflect on systemic barriers which prevent or impede access to justice. Through your research you will develop materials for SLA caseworker use. The practical aspect to this clinical will include your assistance in SLA's outreach and access to justice efforts through the delivery of public legal information and education seminars focused on the needs of marginalized clients.
Student Legal Assistance: Clinical Practice
In the SLA Clinical Practice course you will engage in advanced experiential learning about the practice of law through working your assigned case load in SLA. You will participate in all aspects and areas of SLA work including summary criminal offences, family law matters, residential tenancy issues, small claims disputes and traffic offences. Through this work, you will develop a range of problem-solving and client management skills including interviewing, counselling, negotiation and dispute settlement. Your experience through this caseload will also develop your written and oral advocacy skills through a variety of court and trial processes and through SLA's court-annexed advocacy projects. Some of these projects include learning about the trial confirmation process, domestic violence court, and bail forfeiture applications.
In the News: Clinic wins national award
Student Legal Assistance is a co-winner of the 2021 Ferguson Award from the Association for Canadian Clinical Legal Education (ACCLE). 
The BLG Business Venture Clinic offers you the opportunity to get hands-on work in entrepreneurship and business law. You will be matched with a start-up company to work with over the course of the entire year. This is an opportunity for you to gain valuable experience doing a variety of legal work such as drafting agreements and contracts. as well as Intellectual Property work such as drafting patent applications and licensing agreements. During this program you will be matched with a mentor lawyer who practices in the area and can provide their experience and advice to you on all of your questions. The mentor lawyer also reviews all of your work and provides valuable feedback for you before you start practicing on your own.
You will also take classes to support your hands-on learning. In these classes, you will learn about issues that commonly arise in start-up companies, such as employment issues, trade secrets, dividing up founders' equity, intellectual property licensing, and board of director problems. In most cases, part of the class will be spent in a lecture and part will be spent on practical case study assignments. As the year progresses, increasing amounts of class time are spent in discussions about problems students are encountering in their work for clients and class brainstorming about different approaches. One of the best things about this class is the camaraderie that develops as the students and professor work on problems together.
Public Interest Law Clinic
Access to justice is a significant societal concern, and that concern is more pronounced in cases involving important public interest issues. Barriers to accessing the legal system for public interest issues arise in many forms, including:
Obtaining standing to initiate or participate in court and regulatory proceedings;
Retaining knowledgeable legal counsel willing and able to act on public interest files;
Navigating complex evidentiary and doctrinal concepts; and,
Significant legal fees or legal penalties.
In this course, you will work in the clinic on precedent-setting cases affecting Alberta's vulnerable communities and the environment, allowing them to learn public interest advocacy and litigation skills. The goal of this clinic is to train and inspire a new generation of lawyers to advocate in the public interest in Alberta and beyond.
In this clinical you will explore the causes of wrongful convictions and critically examine criminal convictions review processes in Canada and Internationally. You will learn about the causes of wrongful convictions, including eyewitness identification errors, jailhouse informant testimony, false confessions, tunnel vision, systemic discrimination, forensic science errors, the impact of racism, gender bias and socioeconomic factors, and professional or prosecutorial misconduct.
The clinical portion of this course is where you work together with students, faculty, and clients to establish an intake and review process for claims of wrongful conviction. You may get the opportunity to be involved in administrative tribunal hearings, wrongful convictions, access to justice initiatives and/or public interest advocacy initiatives.
Taking the Family Law Clinic will help you gain insight into 'real life' family law practice. This program gives you experience drafting court documents and developing skills through role-played interviews and advocacy as well as through class inquiry and discussion. Throughout the term, the class will work from a hypothetical fact scenario from the initial client interview through to the preparation of settlement and divorce documentation.
Alberta Utilities Commission Clinical
The Alberta Utilities Commission (AUC) regulates the rates and facilities of electric, gas and investor-owned water utilities to protect the social, economic and environmental interests of Albertans.
Taking this clinical will allow students to gain a practical understanding of public and administrative law principles as applied in proceedings before the Commission. They will gain an understanding of the AUC's role as the regulatory body overseeing facility, rate and market related activities of provincially regulated utilities in Alberta. They will also get an opportunity to observe Commission hearings and Alberta Court of Appeal proceedings as they occur during the semester. Students will interact directly with the Commission's lawyers and Commission members and gain valuable work experience in a professional environment.
Market Surveillance Administrator Clinical
The Market Surveillance Administrator (MSA) is a public agency that protects and promotes the fair, efficient, and openly competitive operation of Alberta's electricity and retail natural gas markets. The MSA monitors the performance of Alberta's electricity and natural gas markets to ensure that market participants comply with all applicable electricity and natural gas legislation and regulations, the Alberta Reliability Standards, the Independent System Operator's Rules, and the orders and decisions of the Alberta Utilities Commission.
In this clinical, students will learn about the interpretation and enforcement of Alberta's Electric Utilities Act, the Fair, Efficient and Open Competition Regulation, and other legislation and regulations. They will be exposed to processes related to compliance with the Independent System Operator's Rules and potential hearings before the Alberta Utilities Commission.  Students will be introduced to legal, economic, and other professionals functioning within the electricity and natural gas markets and collaboration among various public agencies in Alberta.