Top 10 reasons to choose UCalgary Law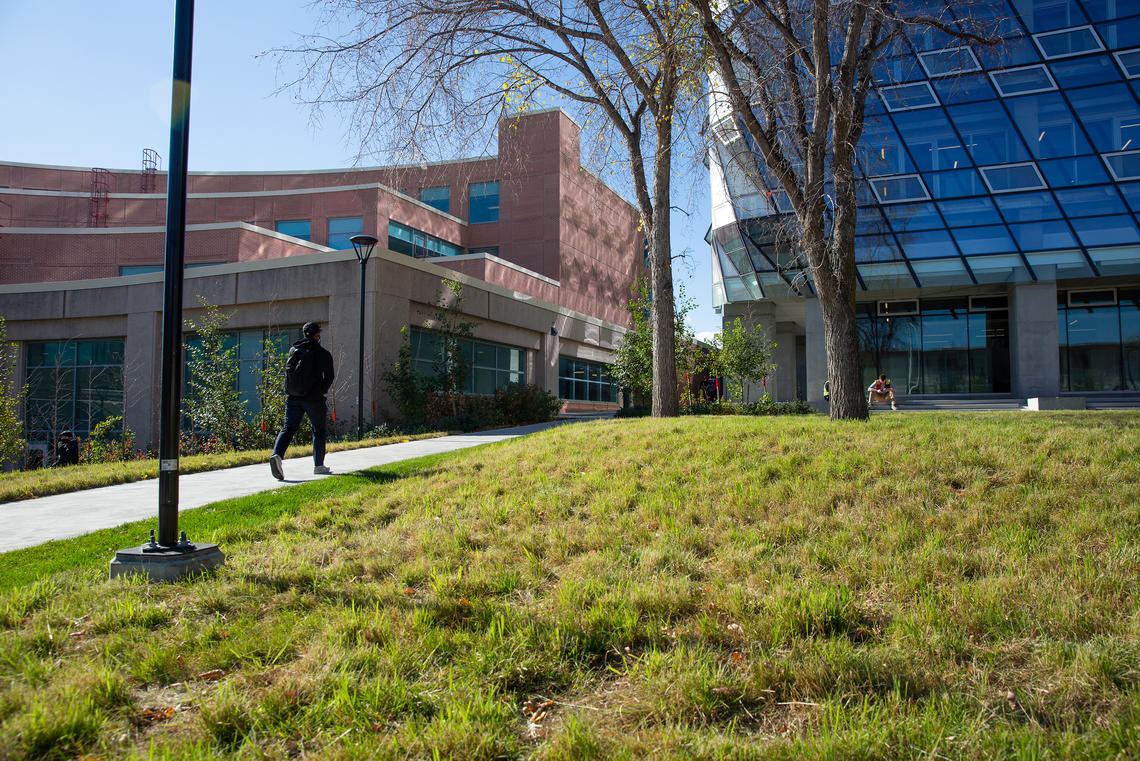 One hour from the beautiful Rocky Mountains!
Small class sizes
The Calgary Curriculum
Holistic admissions process
Clinics and mooting opportunities
Connection with Calgary legal community
Being practice-ready
Articling placement rate
Family/friends said it was a great school
Competitive tuition and living costs
I chose the University of Calgary for it's community. The legal community in Calgary is small and collegial, and this culture starts at law school itself. Everyone is incredibly friendly and driven, it's hard to imagine these three years with another group of people.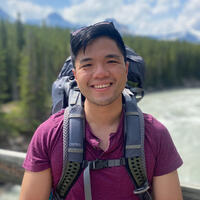 Thomas Nguyen
current JD student
We see you as a person, not a number
At UCalgary Law, you are chosen for more than your academic excellence. We look at the entire person before us and consider all of your experiences and life achievements that make you unique. We recognize that great students are measured by more than their marks.
All the students in your class are also chosen for that something extra. This means that you will be part of a thriving student body that is bright, diverse, and actively engaged in their learning community. Our students come from a variety of backgrounds across Canada and the world, which creates an extraordinary atmosphere for your law school experience.
The legal profession in Canada and around the world has entered a period of tremendous change. Lawyers in today's markets need a wider range of skills and knowledge than lawyers from the past. We are committed to an innovative teaching approach to give our graduates the best education for the legal marketplace of tomorrow.
Our ground-breaking Calgary Curriculum gives you the competence you need to understand the concepts, methods, analysis, reasoning, and critical perspectives to excel in the practice of law. Our innovative teaching practices also help you translate that knowledge into action.
Opportunities to use your practical skills
We strive to provide you with extensive opportunities to get real-life legal experience. Our clinical programs provide exciting opportunities for you to develop practical skills as well as theoretical knowledge.
Our unique courses position us as leaders in experiential education, in a variety of topics and research areas, and new courses are developed to allow you to stay current. Recent new course offerings include:
At the end of your three years here, you will run a full trial in our Trial Advocacy course, which takes everything you've learned in school and helps you apply it in a mock trial in front of a judges.
You may also have the chance to take part in our Mooting & Debating program, which features competitions to hone your negotiation, advocacy and debating skills. Competitions take place across Canada, and in some cases, internationally.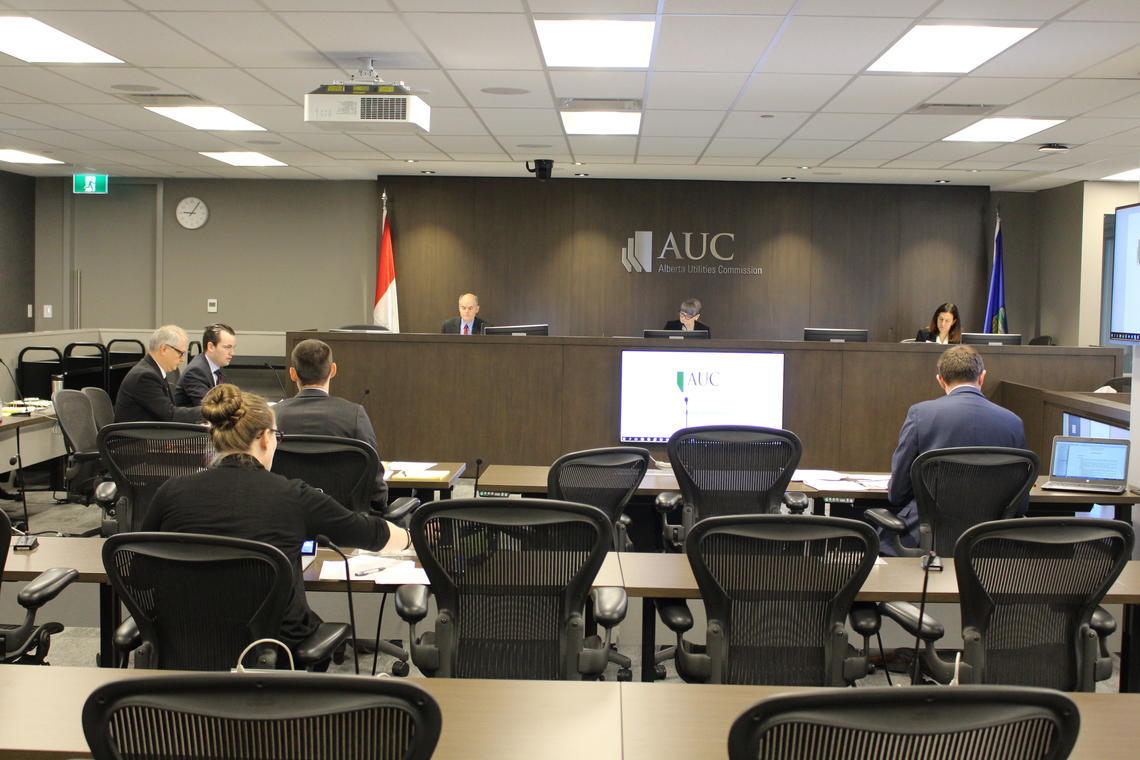 Brian McNulty
Summer positions and articling placement rates
Our articling placement rate is typically the first or second highest of any law school in Canada. These high rates have held strong, even during challenging economic times. No one knows the Calgary legal market better than our Career & Professional Development Office, and no law school has stronger ties to that market. Calgary is one of the top legal markets in Canada, and you will enjoy unprecedented access to that market during your time at law school.
UCalgary Law students typically receive a significantly higher number of articling placements in the Calgary legal market, as well as the most offers for first-year and second-year summer placements and internships in the Calgary legal market of any law school in Canada. In 2022, our students received approximately 54% of positions being offered in the national Calgary market first-year recruit for summer 2022 positions. The next highest law school had approximately 9% of the market.
We also have strong connections to markets across Canada. About 30% of you come from outside of Alberta, so maintain strong relationships with legal communities across the country is top priority for us. Our career advisors will work with you to help you pursue your legal career in any field and in any community across Canada and internationally.
5-year articling placement rates*
Class of 2022: 98% (0 non-reports; 3 not seeking)
Class of 2021: 98% (4 non-reports; 4 not seeking)
Class of 2020: 98% (1 non-report; 2 not seeking)
Class of 2019: 100% (2 non-reports; 1 not seeking)
Class of 2018: 99% (1 non-report; 3 not seeking)
*Articling placement rates are calculated by taking the number of students who have secured articles out of those seeking. Those not seeking articles and non-reports are not included in the calculation.
Meeting and getting to speak with practitioners, professors, and upper year students helped me get a broader understanding of the many different career paths available in the legal profession. These interactions also gave me insight into the deep camaraderie within the school and the profession as a whole.
Work across the country
Students who obtain their JD from UCalgary Law are eligible to article in any Canadian province (with the exception of Quebec, which is a civil law jurisdiction). We have students from across Canada every year who want to work in their home province. The Career and Professional Development Office is well-versed in, and well-connected to, opportunities all across the country. We have strong connections not only in Calgary, but across Alberta. As well, we offer many opportunities to our students who hail from the West, including an annual firm hop, alumni reception and boutique and small firm event hosted in Vancouver. Employers from Toronto and Vancouver come on campus to recruit UCalgary Law students during formal recruitment processes. In recent years, we've helped students get back to Victoria, Winnipeg, Kamloops, Halifax, Saskatoon, Ottawa, and more.
Certification in Common Law in French
Offered in partnership with the University of Ottawa Faculty of Law, this program allows students with competencies in French to gain skills in French legal writing and advocacy, opening doors to more career opportunities, while helping to increase access to justice in both official languages.