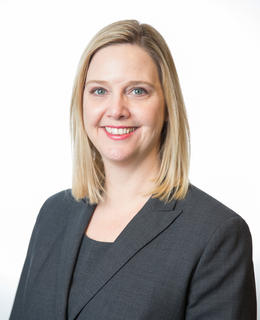 Canada Research Chair – Cybersecurity Law
Faculty of Law
Associate Professor
Faculty of Law
---
Background
Educational Background
PhD London School of Economics and Political Science, 2012
LLM London School of Economics and Political Science, 2007
JD University of Saskatchewan, 2002
BA Communications, Linfield College, 1998
Biography
Prior to joining the University of Calgary in 2014, Emily spent almost ten years in the United Kingdom where she completed her LLM and PhD at the London School of Economics and Political Science and held a tenure-track lectureship with the University of East Anglia Law School. While at UEA, Emily taught at undergraduate and graduate levels in the areas of media law, internet and e-commerce law, intellectual property law and tort law, and supervised LLB, LLM and PhD students. Her doctoral research examining internet gatekeepers, human rights and corporate social responsibility was generously supported by the Modern Law Review and Olive Stone Memorial scholarships. Before undertaking postgraduate studies, Emily practised for several years in Canada as a litigator, with particular experience in complex corporate and constitutional matters.
Emily is a Member with the Centre for Creativity, Regulation, Enterprise and Technology (CREATe), the Managing Editor of the European Journal of Law and Technology, and an Advisor for the Law Commission of Ontario, Defamation Law in the Age of the Internet.
Research Activities
Emily researches in the area technology law, including internet regulation, cybersecurity, copyright, media law, human rights and corporate social responsibility. She has a particular interest in online abuse, intermediary liability, privacy and free speech. She has advised and spoken concerning her research to the European Commission, NGOs, practitioners, judges and the general public. She has been an invited speaker at institutions across the United Kingdom, including Oxford University, the University of Edinburgh and University College London. She is currently an advisor to the Law Commission of Ontario concerning defamation law in the age of the internet.
Research
Areas of Research
Cybersecurity, Information Technology Law, Intellectual Property Law, Media Law, Human Rights Law, Corporate Social Responsibility
Courses
| Course number | Course title | Semester |
| --- | --- | --- |
| LAW 565 | Internet Law | |
| LAW 678 | The Gale Cup Moot | |
| LAW 407 | Foundations in Law & Justice | |
| LAW 690 | Western Canada MacIntyre Cup | |