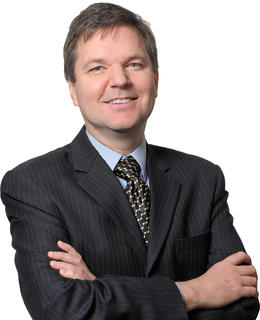 Associate Professor
Faculty of Law
Media contacts
Ali Abel, MPR, CMP
Manager, Marketing & Communications
Faculty of Law

amabel@ucalgary.ca
O: 403.210.8720
C: 403.630.1232
---
Background
Educational Background
PhD Philosophy of Science, University of Western Ontario, 1996
LLM Technology law, University of Ottawa, 2002
LLB Dalhousie University, 1998
Biography
Prior to joining the Faculty in 2003, Greg practiced in the areas of corporate, securities and technology law at two national law firms. Professor Hagen earned his Ph.D. in the philosophy of science at Western University, as well as a B.A. and M.A. at the University of British Columbia. He did his LL.B. at Dalhousie University and his LL.M. at the University of Ottawa. He served as Associate Dean (Research) and Graduate Program Director from 2014-2019. He has taught at the University of Ottawa, Western University, Duke University's Asia America Institute in Transnational Law at the University of Hong Kong, at the Summer Law Institute, held at Peking University, and spent a sabbatical term at the Faculty of Law, University of Ghana, West Africa.
Greg is a member of the Law Society of British Columbia.
Research Activities
Greg is currently doing research on abstraction in patent law, patenting AI, smart contracts, trust in DeFi, legislative supremacy and the "standard picture of law," regulating botnet traffic, and the epistemology of privacy and information integrity.
Research
Areas of Research
Intellectual Property Law, Biotechnology Law, Information Technology and Internet Law (including AI and Blockchain), Legal Theory and Philosophy, Information Security & Privacy Law
Courses
| Course number | Course title | Semester |
| --- | --- | --- |
| LAW 510 LEC 01 01 | Ethical Lawyering | 2020 |
| LAW 703 LEC 01 01 | Grad Sem Legal Res & Method | 2020 |
Publications
Regulation of Synthetic Nucleic Acids under the Human Pathogens and Toxins Act (Canada)".

Greg Hagen. 49:2 UBC L Rev. 377-426. (2016)

"Interpreting 'Reproduction' in SODRAC".

Greg Hagen. 28:3 IPJ. (2016)

"Synthetic Biology Confronts Publics & Policymakers".

Greg Hagen, Tania Bubela and Edna Einsiedel. Trends in Biotechnology (Volume 30, Issue 3). 132–137. (2012)

"Are BitTorrent Search Engines Liable for Copyright Infringement in Canada?".

Greg Hagen. Canadian Intellectual Property Review, Vol. 26, No. 1. (2010)

"Potency, Patenting and Preformation: The Patentability of Totipotent Cells in Canada".

Greg Hagen. SCRIPTed: A Journal of Law, Technology and Society, Volume 5, Issue 2. 515-552. (2008)
Canadian Intellectual Property Law: Cases and Materials.

Gregory Hagen, Cameron Hutchison, David Lametti, Graham Reynolds, Teresa Scassa, & Margaret Ann Wilkinson (Eds.). Emond Montgomery Press. (2018)

"Smarter Contracts: Smart Contracts & AI".

Greg Hagen. in Giuseppina D'Agostino, Aviv Gaon, & Carole Piovesan (Eds.), Leading Legal Disruptions: Artificial Intelligence and a Toolkit for Lawyers and the Law. (2021)

"AI & Patents & Trade Secrets".

Greg Hagen. in Florian Martin Bariteau & Teresa Scassa (Eds.) Artificial Intelligence and the Law in Canada. (2021)

"Merges on Just IP: Are IP Rights Basic?".

Greg Hagen. in Teresa Scassa, Mistrale Goudreau, Madelaine Saginur, Courtney Doagoo (Eds) Intellectual Property Law for the 21st Century: Interdisciplinary Approaches to IP. (2013)

"Technological Neutrality in Canadian Copyright Law".

Greg Hagen. in Michael Geist (Ed), The Copyright Pentalogy. (2013)

"ISP Copyright Liability".

Greg Hagen. in Michael Geist (Ed) From Radical Extremism to Balanced Copyright. (2010)