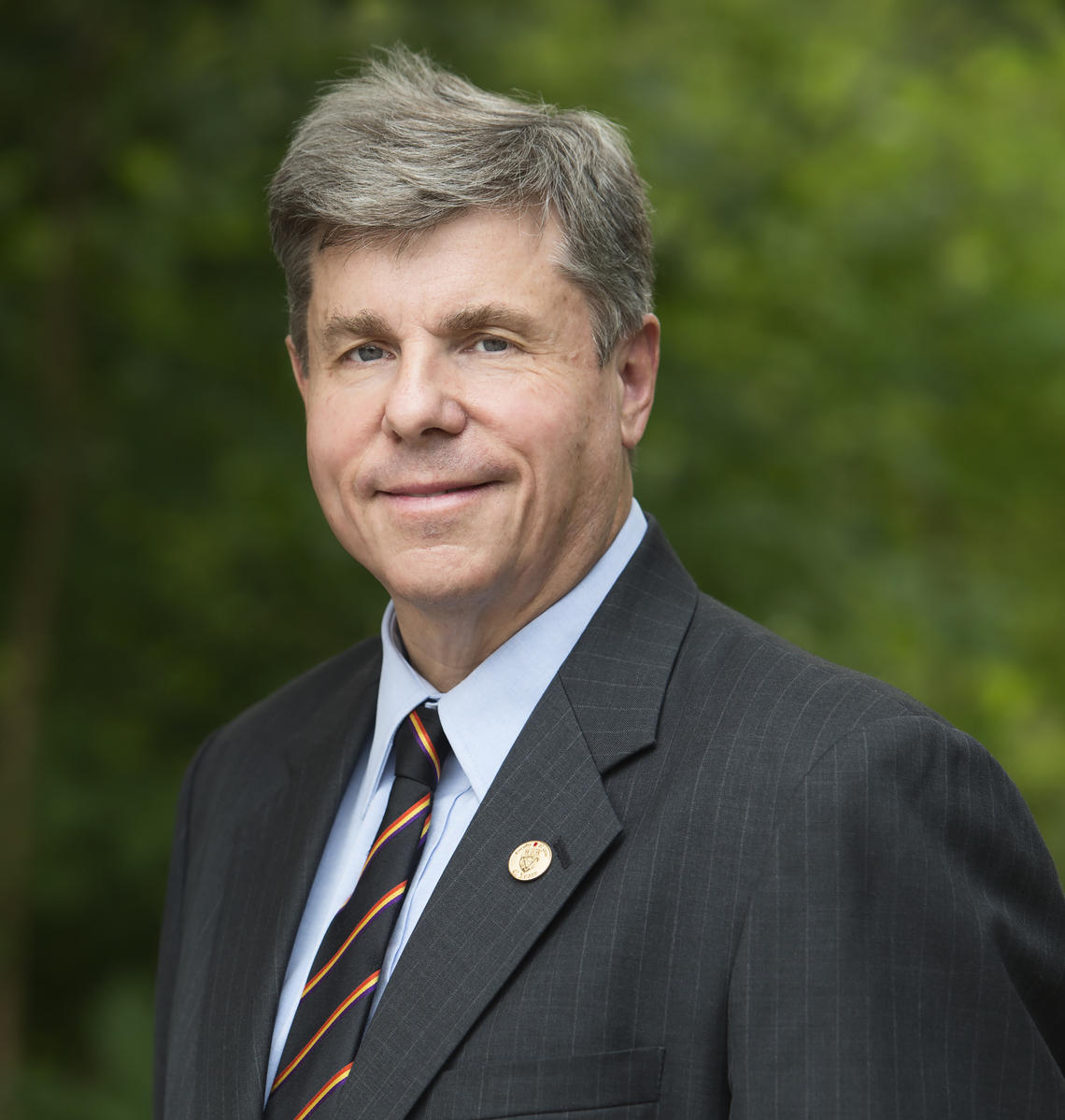 We've heard it over and over throughout the past 18 months: These are unprecedented times. As a friend of mine put it to me, it's like 1918, 1931 and 1968 all rolled up into one!  
But if I've learned anything during this pandemic, it is that we are institutionally resilient. Our ability to meet and overcome challenges was evident more than ever, quickly shifting the ways we teach and learn. 
Our professors made the shift to online teaching, making sure that students continued to stay connected and engaged, and eager to learn. Our clinics worked hard to ensure that they could continue to provide much-needed services to their clients, especially as these services are needed now more than every by the community. And when we learned that some employers had drawn back from summer hiring, with your support of the Dean's Impact Fund, we were able to create number of additional summer research jobs for our students, to provide them with valuable experience and, most importantly, an income. 
Our strategic plan, Energy – Innovation – Impact, is now in its fourth year, and we are still delivering on our commitments. We continue to innovate in how we deliver legal education, our research continues to make an impact in our communities, and our students are impressing employers across North America with their skills and knowledge attained because of the Calgary Curriculum. 
It is an honour to lead a law school that can pivot on a dime when required - a law school that is producing graduates who are remarkable for their mix of broad legal education and practical lawyering skills. I am excited to continue working with you to help make Calgary's law school the leader in legal education provincially, nationally and around the world. 
The Faculty of Law has the Energy for Innovation and Impact, at a university that lives in one of Canada's most dynamic and enterprising cities. We are facing the future head on and making our mark on the future of legal education. Thank you for your continued support.  
Sincerely, 
Ian Holloway, PC, QC 
Professor and Dean of Law
Professors cited in decision on federal carbon tax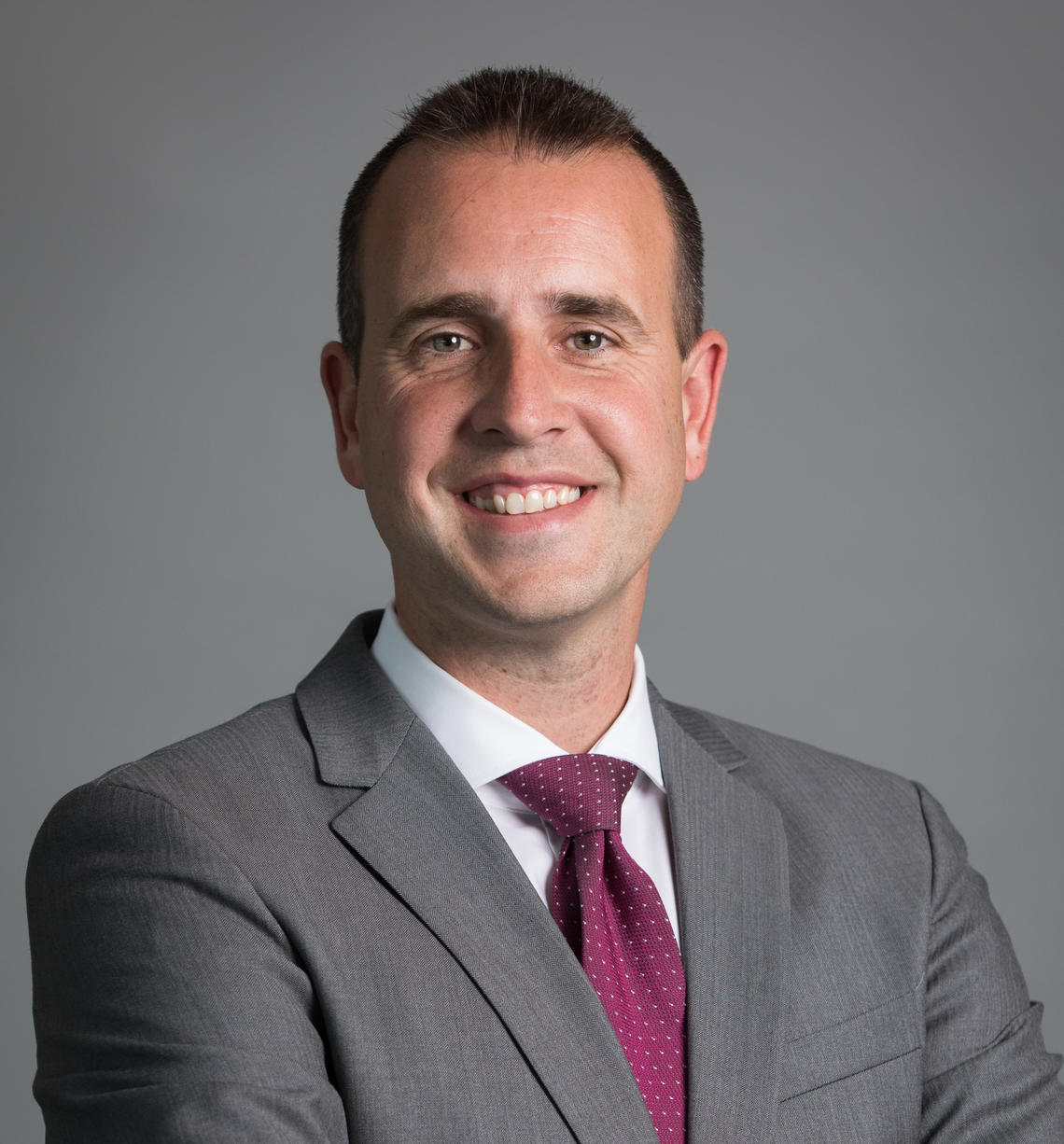 Law professor aims to make banking system fair and accessible for all 
As an assistant professor and Chair in Business Law and Regulation at UCalgary Law, Dr. Ryan Clements, SJD, is uniquely positioned to research the problem of financial inclusion (or exclusion) and help to discover solutions for the unbanked and underbanked. His area of scholarship research is in financial markets regulation with an emphasis on financial innovation. 
He is at the vanguard of Canadian academics, entrepreneurs, organizations and government agencies exploring how innovations in financial market products and services can offer both benefits and risks for society, particularly for those who need help the most. 
"My research is transdisciplinary and very community facing," says Clements. "We look at the role that technology and innovation can play in providing financial inclusion in society. We consider whether new forms of technology can help to include people who don't use traditional banks, in a way that lowers costs and fees for them. I'm also looking at regulatory impediments or frictions that prevent these new kinds of fintech firms and innovations from providing products and services." 
Bennett Jones Lecture Theatre Renovations
A silver lining of the many challenges presented by the COVID-19 pandemic was the opportunity to embark on a wholesale renovation to the lecture theatre without interruption to either course offerings or student learning.
Upgrades to the theatre include:
Improved lighting and safety features
Upgraded audio/visual equipment
Increased space flexibility
Improved aesthetic appeal with new carpeting and paint
As our largest lecture hall, the Bennett Jones Lecture Theatre welcomes hundreds of guests to UCalgary Law each year. Our signature events – including the Milvain Lecture, Leitch Lecture, and Alumni All-Access program – are hosted in the lecture theatre on an annual basis. As a result, the theatre plays a contributing role in how the school is perceived and experienced by the public.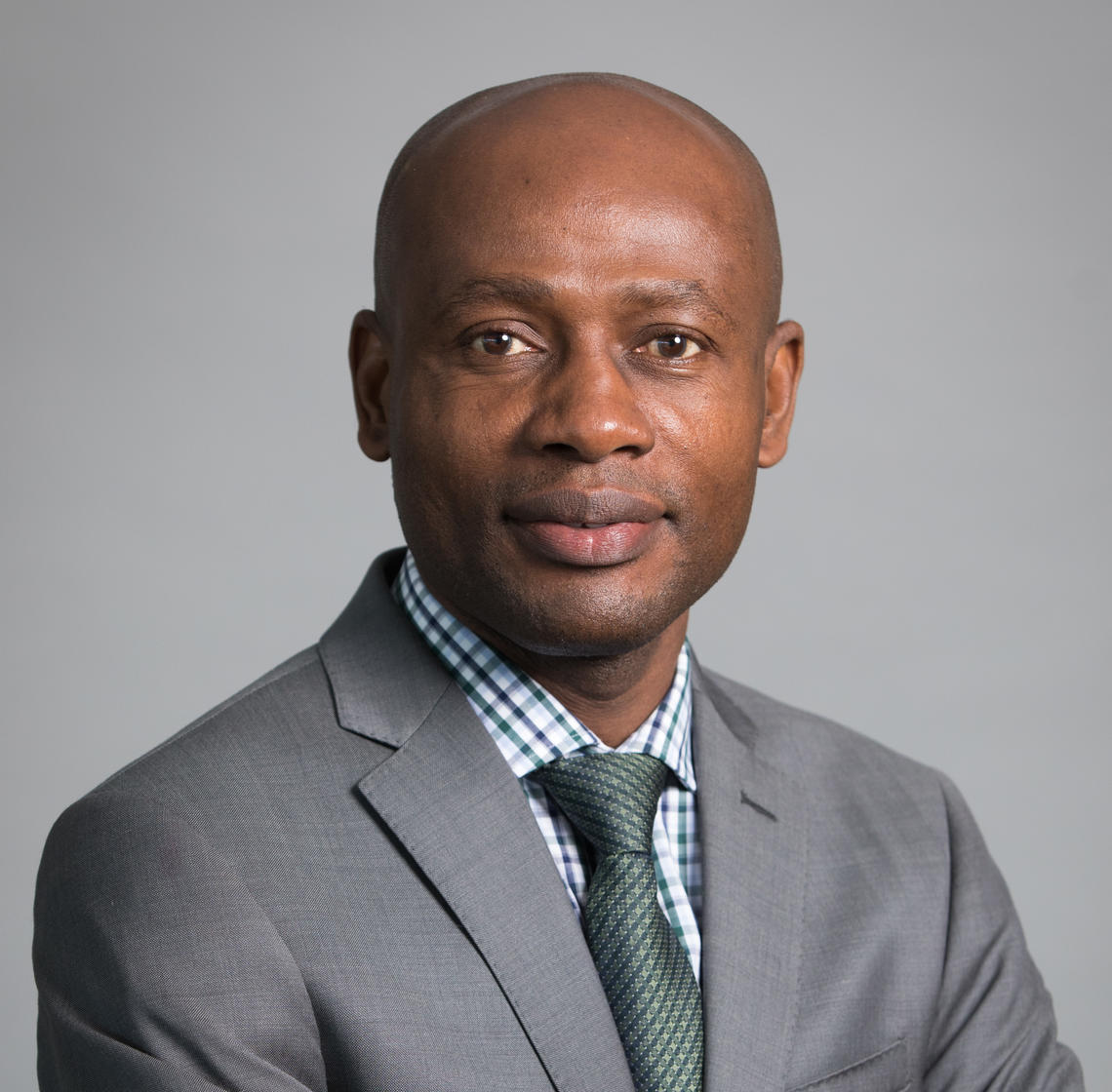 Law school e-litigation course points to a future of conducting law virtually 
A new e-litigation course at the University of Calgary's law school is designed to deal with the realities of physical distancing and Covid-19 and prepare students for a law future that will rely more on advancing technologies, says the professor who developed the course. 
"Even if things get back to so-called normal, students will need to be ready to practise litigation in a virtual, electronic world," says Dr. Gideon Christian, PhD, a civil litigation professor with a background in legal technology. 
The specialized civil litigation course is meant to introduce students to the practice of litigation procedures in the era of social distancing, Christian says, with the intention of developing knowledge and practical skills that will allow them to launch and conduct civil proceedings virtually. 
It will cover electronic filing and service of documents, electronic discovery and exchange of documents, pre-trial questioning of parties and witnesses using virtual technology and electronic hearing/trial. 
Law school launches new internship program in innovation 
When you think about innovative professions, law may not be the first thing that comes to mind. For students, faculty and staff at UCalgary Law, innovation lies at the core of what the law school stands for. When a North American legal innovation training program was put on hold due to the global pandemic, the law school's Career & Professional Development Office (CPDO) knew they couldn't stand idle. 
"Preparing students for the modern legal marketplace is one of our top priorities at UCalgary Law," explains CPDO director Maryanne Forrayi. "We saw an opportunity to create a unique new program specifically for our students, to learn from innovative employers and gain experience in the key skills required for the business of law in the 21st century." 
The Innovation Internship Training Program connects current law students with forward-thinking employers in the legal profession to help companies and law firms address and overcome key business challenges. The program, developed by Kyla Sandwith of De Novo Inc., will allow students to gain hands-on experience in key methodologies used for identifying, developing and implementing solutions to industry issues, including process mapping, stakeholder needs identification, project management, and communication. Students will also develop a broad understanding of data analytics and legal technology solutions, and how they may be leveraged to support solutions for the industry. 
UCalgary Law launches new admissions process for Black students 
The Faculty of Law at the University of Calgary has launched a new admissions process for Black applicants, in response to Calls to Action presented earlier this summer by the Calgary chapter of the Black Law Students Association. 
The Black Student Admissions Process (BSAP) provides space and visibility for Black applicants to speak about their lived experiences and the barriers they have overcome. The BSAP is intended to address the under-representation of Black students in the law school, and the legal community as a whole. 
"The primary goal of our Black Student Admissions Process is to lessen the systemic barriers that exist that lead to the under-representation of Black law students and, consequently, Black lawyers," explains Catherine Valestuk, assistant dean of recruiting and admissions at the law school. 
The Agnes Stephanson Cooke Law Bursary for Black law students
A self-proclaimed giving addict, Agnes Cooke made her impact on UCalgary in numerous ways. In 2020, she created the Agnes Stephanson Cooke Law Bursary for Black law students. 
"I know that I'm fortunate, and I'm able to give where people might need help," says Cooke. "And the more I learn about what's going on in the world, the more I want to help. There are too many sad, awful stories about how the law and society treat Black people unfairly, and I started to understand that if change is going to happen, we need more Black lawyers. One thing I could do was to create a scholarship for students who need help to get through law school with success. I'm so happy if I can make any difference."
Agnes passed away in 2021. We are fortunate to have known Agnes, and are forever inspired by her generous spirit.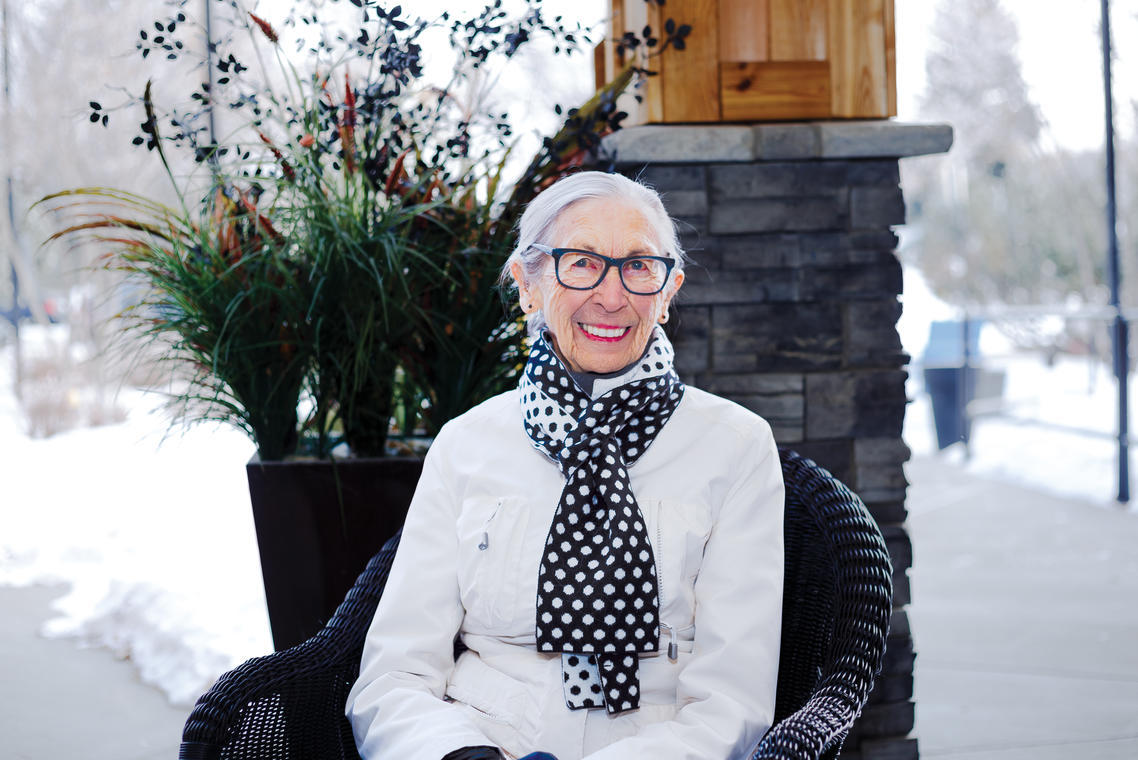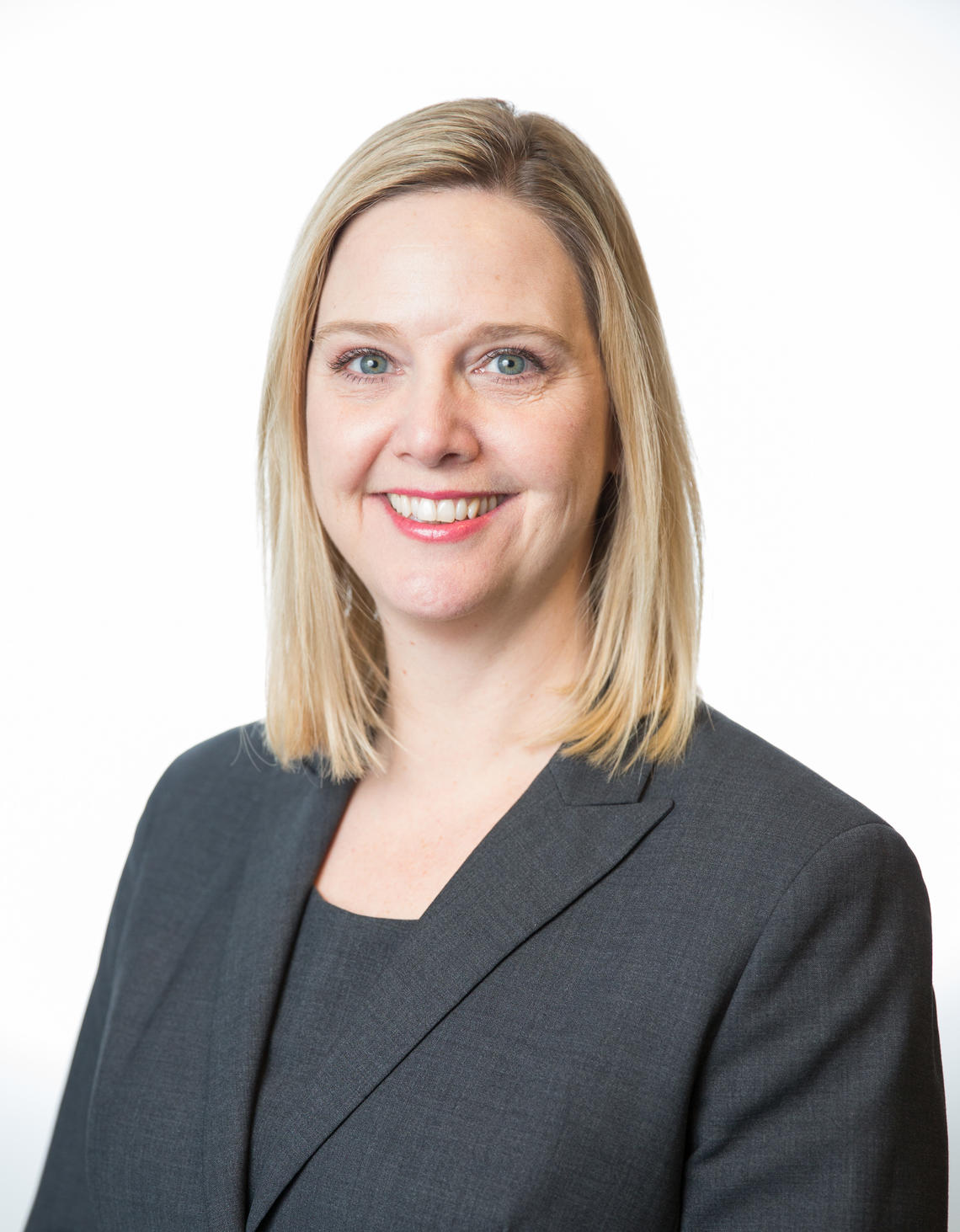 Professor becomes first Canada Research Chair for law school 
With online platforms and technology changing and advancing at such a rapid pace, it might be difficult to plan a five-year research program on the legalities of online security and privacy. However, Dr. Emily Laidlaw, PhD, a newly appointed Canada Research Chair in Cybersecurity Law, is up for the task. 
"The internet has had a profound impact on society, from relationships and communication, to work, warfare, crime and business," explains Laidlaw. "So many moments of our day-to-day lives are vulnerable to cybersecurity issues. Combined with the speed of innovation and the internet's transnational reach, traditional laws are often strained in helping achieve a secure cyber environment, placing increased reliance on other forms of regulation." 
Through the lens of technology regulation and human rights, Laidlaw hopes to explore and unpack the systems of cybersecurity regulation, to influence law reform, and to guide the development of cohesive regulatory models in Canada and around the globe. A key research challenge is how to design the regulatory system to enable the kinds of public-private partnerships needed to secure the cyber environment. An area Laidlaw has been exploring for several years focuses on "Security of Self" – the connection between cybersecurity and abuse. 
"From deep fakes, fake news, cyber-stalking and hacking, keeping yourself safe and secure online is becoming a major issue," she explains. "Through this CRC, I will take a deep dive into the cybersecurity aspects of participatory technologies like social media, advancing law reform on subjects such as the right to one's image or narrative as a security issue, the legal responsibilities of platforms and data brokers, and appropriate dispute resolution methods when conflicts do happen."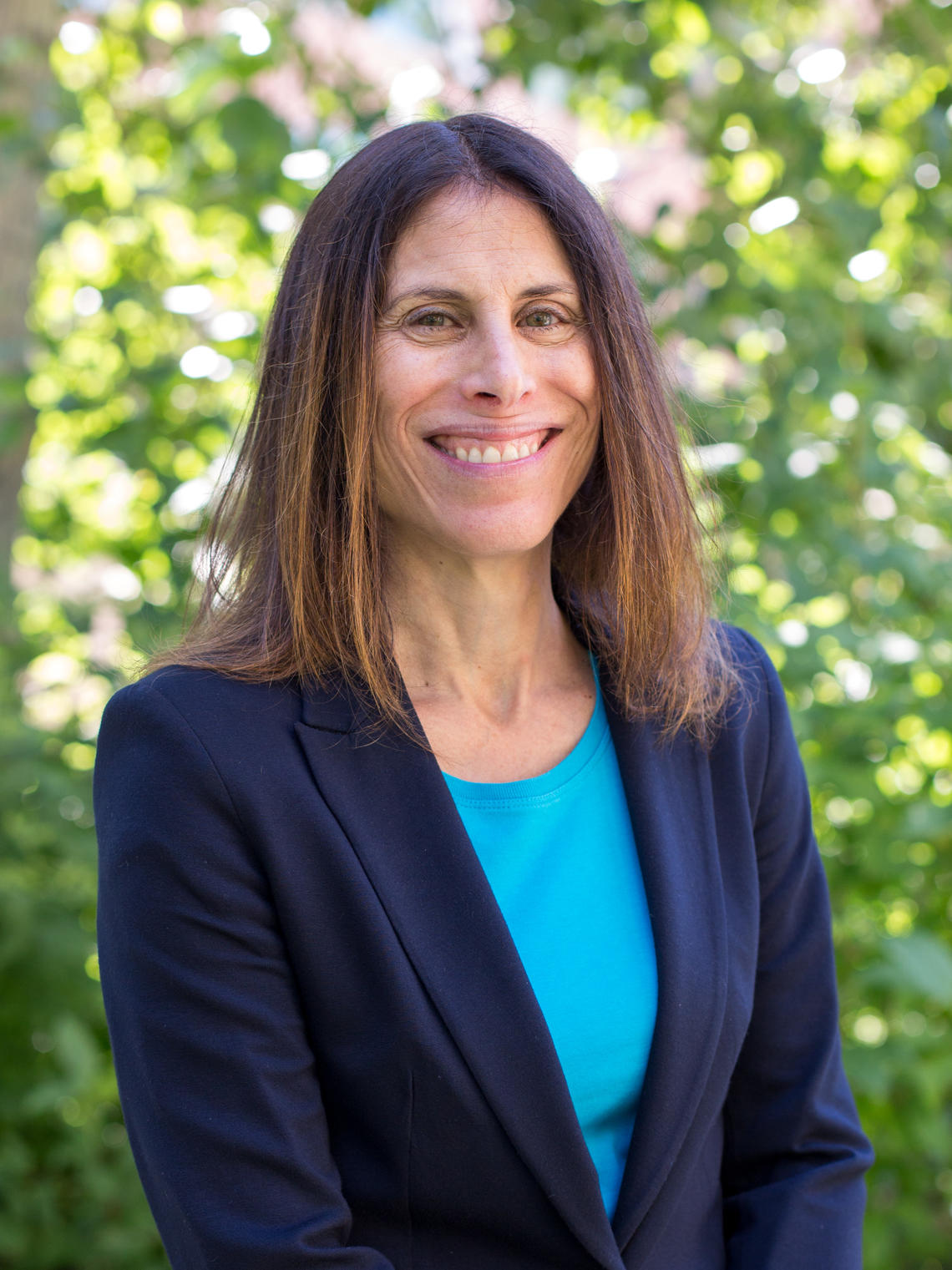 Profs team up to examine how laws impact our built environment 
Have you ever stopped to think about how laws impact the way a city gets built? For Faculty of Law professor Lisa Silver, LLM'01, and Dr. Fabian Neuhaus, PhD, in the School of Architecture, Planning and Landscape (SAPL), the intersection of law and urban planning has led to an exciting joint research opportunity. 
"The project is loosely based on the work of Alex Lehnerer, a European architect, who wrote the book Grand Urban Rules, in which he explores the varied, and often bizarre, urban regulations, mandates and codes that cities have in place for development," explains Silver. 
Spatial Dimensions of the Law examines 12 land-use rules and building codes in Calgary, with specific attention paid to their legal basis and practical outcomes for the built environment. The research team, which includes research assistants Benjamin Sasges from the Faculty of Law and Kiran Kaur from SAPL, is using a critical lens to analyze how rules shape the urban form and the city, both purposively and unintentionally. 
For Silver, a second-generation Calgarian, the research connects her family history, her interests in criminal law, surveillance, and her previous work with the Calgary Police Commission. 
"My mother was born in 1935, and was born and raised in Calgary," says Silver. "She would tell me stories about going to football games when the stadium was at the armory. So we've got these artifacts of sunlight protection, and the strict bylaws that are in place to ensure that a public space has enough sunlight during certain times of day." 
In addition to exploring the history of the laws and how designers and city planners can work within, and even around, the rules, the project also explores aspects of equity and inclusion. 
"Sunlight protection rules actually vary across the city, and it's interesting to see what neighbourhoods follow the rules more closely, and if citizens have been able to have a say in sunlight protection in certain parts of the city or not." 
UCalgary offers new certification pathway for foreign-trained lawyers 
A new program offered by the Faculty of Law at the University of Calgary will help foreign-trained lawyers complete the education requirements to be able to practise law in Canada. The 12-month program gives students the opportunity to complete course requirements for the National Committee on Accreditation (NCA), network with legal professionals in Calgary and across Alberta, and move closer to joining the legal marketplace in Canada. 
"We are extremely excited to launch our foreign-trained lawyers program, and to help improve access to justice in Alberta and across Canada," says Ian Holloway, dean of the law school. "Demand for a program based in Calgary has been growing for a number of years, with calls from the Law Society of Alberta, The Canadian Bar Association and the Calgary Refugee and Immigrant Employment Council to develop training opportunities for internationally trained lawyers in southern Alberta." 
The program includes six courses, offered in the evening, as well as professional development training, student support and mentorship, and articling and career placement assistance, which provides a comprehensive pathway for internationally trained lawyers to integrate into the Canadian legal services market.  
The program will be of interest to international students who have obtained their legal education in other countries and/or are already practising law in other countries but wish to immigrate to Canada, or have already immigrated to Canada; Canadian citizens and permanent residents who have obtained their common law legal education outside of Canada; and Canadian citizens and permanent residents who have obtained a civil law degree within or outside of Canada. 
Clinic launches program to help Albertans with debt
For many Albertans, the global pandemic has meant job reductions or losses, forcing people to defer important payments, and to rely on government assistance to cover basic expenses over the past several months. Those deferrals are ending, and many people don't know where to turn to find ways to pay off the debt they have accrued. Enter the new Consumer Debt Negotiation Project from UCalgary Law's Public Interest Law Clinic. 
"The primary goal of the project is to assist Albertans in foreclosure or with one or two outstanding debts, to engage with their creditors to find arrangements that help both parties deal with the debt," explains Christine Laing, the clinic's executive director. 
In addition to helping Albertans, more than $30,000 was raised through a crowdfunding campaign to hire an articling student for the clinic. As a result of the pandemic, more than 50 law students across Alberta were without articles in 2020. 
Second-year student wins EDI award 
As president of the University of Calgary Black Law Students' Association, Keshia Holloman-Dawson took the lead in developing the association's Calls to Action: Addressing Systemic Racism in Law, which include strategies for addressing the underrepresentation of Black and Indigenous People of Colour in the Calgary law school and the legal profession as well as issues of discrimination against BIPOC. 
Recognizing the barriers, stereotypes, and discrimination that are faced by BIPOC law students, the Calls to Action offer several strategies for dealing with the underlying issues. These include encouraging more diverse applicants through admissions reform, providing mentorship opportunities to BIPOC students, targeted mental health supports and incorporating a more diverse faculty. 
Two alumnae receive distinguished service awards 
In January 2021, Susan Billington, LLB'85 and Jean Munn, LLB'88 were recognized for their contributions to the profession by the Canadian Bar Association (Alberta).  
Throughout her career, Susan, winner of the Service to the Profession Award, has been passionate about advancing the causes of gender equality and diversity in the legal profession, and her work has led to the creation of policies around parental leave and respectful workplaces, and creation of the role of the Equity Ombudsperson at the Law Society. Susan is also passionate about advancing access to justice in our province. She sat on the Law Society Pro Bono Committee, which eventually led to the creation of Pro Bono Law Alberta where she served as the founding Executive Director. She is currently an Associate Professor and the Executive Director of Student Legal Assistance at the University of Calgary where she leads law students in providing pro bono legal services to the public. 
Jean is a long-time volunteer of Calgary Legal Guidance (CLG), where she has been volunteering since 1993 and has been named as the volunteer of the year twice. In her time at CLG, Jean took leadership of the immigration law clinic at the Calgary Immigrant Women's Association. Through her guidance and knowledge, she grew the clinic and its roster of volunteer lawyers to provide legal assistance to hundreds of clients per year. Her dedication to the clinic has also led to her acting as a mentor for many of the younger lawyers that have volunteered with her throughout the years. Her dedication to vulnerable populations extends to other organizations such as the Centre for Sexuality, where she sat on the board of directors and continues to provide pro bono legal services to this day. Jean was awarded the Pro Bono Legal Service Award.  
Law alumni drive change in legal profession 
Changing the ways people can access justice in Canada is no easy feat. For two UCalgary Law alumni, new legal services are hoping to make the system a little friendlier. 
Michael Jackson, JD'06, had a desire to make things easier in his own legal practice, which fuelled the creation of Prolegis Solutions. 
"As a sole practitioner, and someone who is inherently lazy, I'm always trying to find better ways to do things," says Jackson. "I wanted to make my little corner of legal practice — real estate law — easier, and also find a way to make practitioners and their clients happier." 
Prolegis Solutions is an online tool that helps everyone involved in residential real estate transactions become more engaged by making information easily accessible, providing a system that makes processes automated, augmented and reportable, making sure clients have the right information early and often, and allowing staff to work wherever they are, easily and securely. 
Marcus Sixta, JD'11, a Vancouver-based family law lawyer, saw an opportunity to improve access to justice from a service his firm already provided — legal coaching. 
Coach My Case, which launched early in 2021 in Alberta and British Columbia, is a completely online service that empowers self-represented litigants with legal assistance in the background while they run their case. A range of service levels provided by paralegals and lawyers allow clients to use only what they need, from help with drafting and editing documents, providing information on where to file their claim, conducting research, to receiving legal advice on what to do in court or mediation. 
"Our goal with Coach My Case is to meet clients where they are," says Sixta. "Clients can access a lawyer no matter where they are in the province, and in whatever way is comfortable for them, whether that is over Zoom, through email, over the phone — whatever medium is most accessible and makes the most sense." 
Alumni judicial appointments
Congratulations to the following alumni on their judicial appointments:
The Hon. Madam Justice Anne Kirker; LLB'91, Court of Appeal of Alberta 
The Hon. Judge Grace Auger, LLB'95, Provincial Court of Alberta
D. Nicole Dumaresque, LLB'02, Justice of Peace, Provincial Court of Alberta 
The Hon. Judge Erin Olsen, LLB'98, Provincial Court of Alberta 
The Hon. Justice Robert Armstrong, LLB'98, Court of Queen's Bench of Alberta